Fox News Loses Advertisers After Tucker Carlson Called Incoming First Lady 'Illiterate'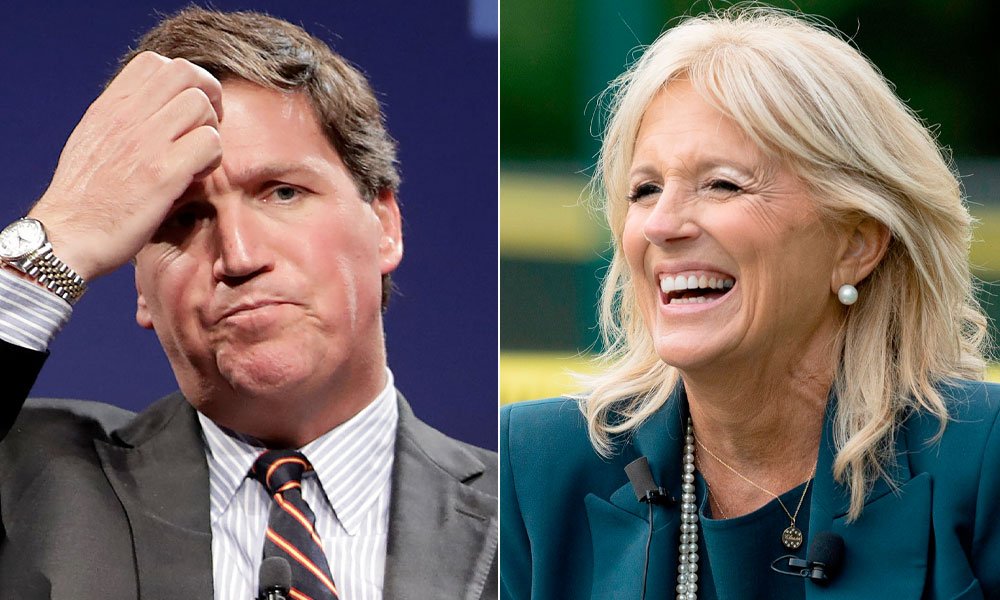 This week, Trump-loving Fox News personality Tucker Carlson attacked incoming First Lady Jill Biden by calling her "illiterate." Now, according to The Daily Beast, advertisers are trying to distance themselves from the network as a results of Carlson's insults.
"In a statement to the Washington Post's Jeremy Barr, a representative from meat delivery company ButcherBox, which advertised during Wednesday night's show, said the firm will look to no longer run its ads during Carlson's 8 p.m. ET program," reported Justin Baragona. "'Our current ad strategy includes the purchase of remnant ad space, which is what last night's advertisement was a part of,' the representative stated. 'One of our core values as an organization is relentless improvement, so in that spirit we will be evaluating how we can restrict this particular time slot from future ad buys.'"
Carlson made the remarks during an attack on Jill Biden's academic credentials, mocking the idea that her doctorate in education entitles her to the honorific, "Dr." — which it does.
RELATED: Incoming GOP Senator Vows To Challenge Electoral College Results On Senate Floor