Fourth-Grader Who Survived Uvalde Shooting Testifies Before Congress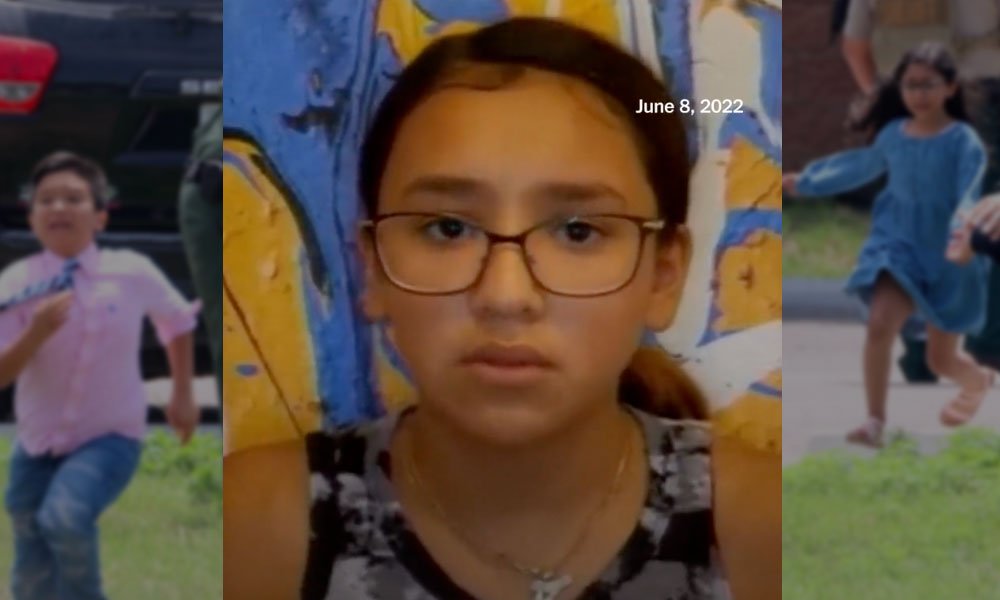 A fourth-grader who survived the mass shooting at Robb Elementary School in Uvalde, Texas, told lawmakers that she doesn't feel safe in school after a gunman killed 19 of her classmates and two teachers.
Eleven-year-old Miah Cerrillo said she hid behind her teacher's desk when the gunman entered the classroom. The gunman proceeded to shoot her teacher and told her "goodnight" before killing some of the students in the classroom, she said.
"He shot my friend that was next to me, and I thought he was going to come back to the room," she said. "So I grabbed the blood, and I put it all over me"
When the gunman went to the adjoining classroom, Miah said she called 911.
"I told her that we need help," Miah told lawmakers.
Local police have come under scrutiny for their decision to wait in a hallway outside the classroom as the gunman murdered students inside.
Asked what she wanted to change, she said: "to have security." When asked if she thought the shooting would happen again, the 11-year-old nodded her head.
Watch:
In prerecorded testimony, 11-year-old Miah Cerrillo described how she smeared her best friend's blood over herself and played dead as a gunman went on a rampage inside her classroom at Robb Elementary School in Uvalde, Tex. last month. https://t.co/4rNF3qrHpd pic.twitter.com/ZAfJaxME8Y

— The Washington Post (@washingtonpost) June 8, 2022