Footage Shows Mass Panic In New York's Time Square After 'Huge' Manhole Explosion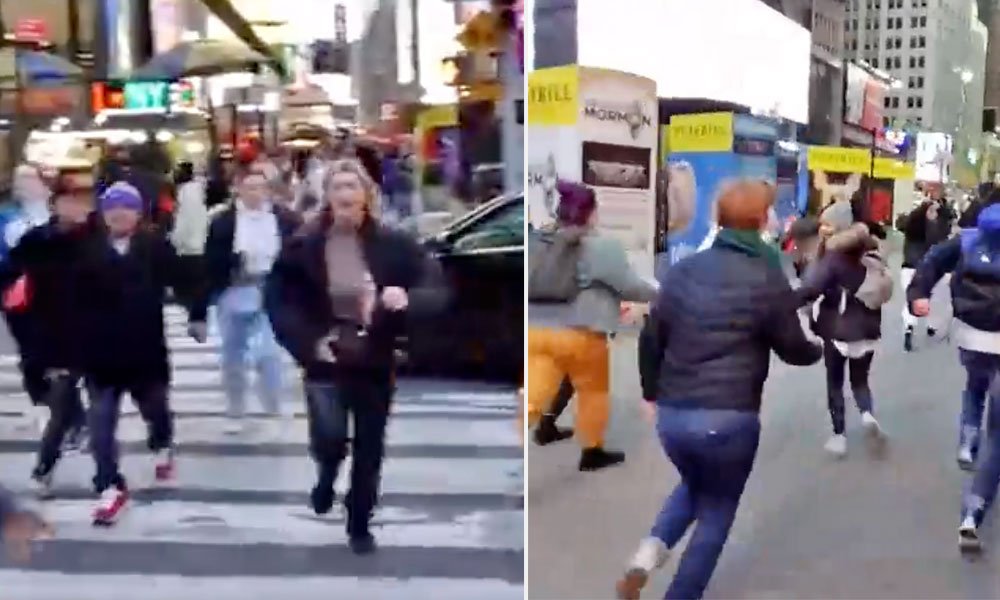 Footage posted online shows people scrambling for safety after a suspected manhole explosion between 7th and 8th avenues triggered mass panic in New York's Times Square on Sunday evening.
According to New York's Fire Department, there were at least three manhole fires in the area when the explosion took place shortly before 7 pm. Videos shared on social media show alarmed tourists running away from the site of what one described as a "huge explosion".
There were no immediate reports of injuries, local authorities said.
Police also said that elevated carbon monoxide levels were found at an 18-story office building.
Energy company Con Edison said the blast took place due to cable failure, according to The Independent.
Multiple manhole fires cause panic in Times Square; no injuries reported.#NewYork pic.twitter.com/kMdQftuXIW

— Protest News (@ProtestNews_EN) April 11, 2022
This isn't my normal tweet but tonight I was 100 foot away from an explosion in Times Square, I took this video a few seconds after. I believe it was a fire under ground that blew up. Its a miracle no one was hurt. pic.twitter.com/4zqprJBUOp

— Gary Maclean (@Gmacchef) April 11, 2022