Florida Politician Apologizes For Sen. Rick Scott's Lack Of Decency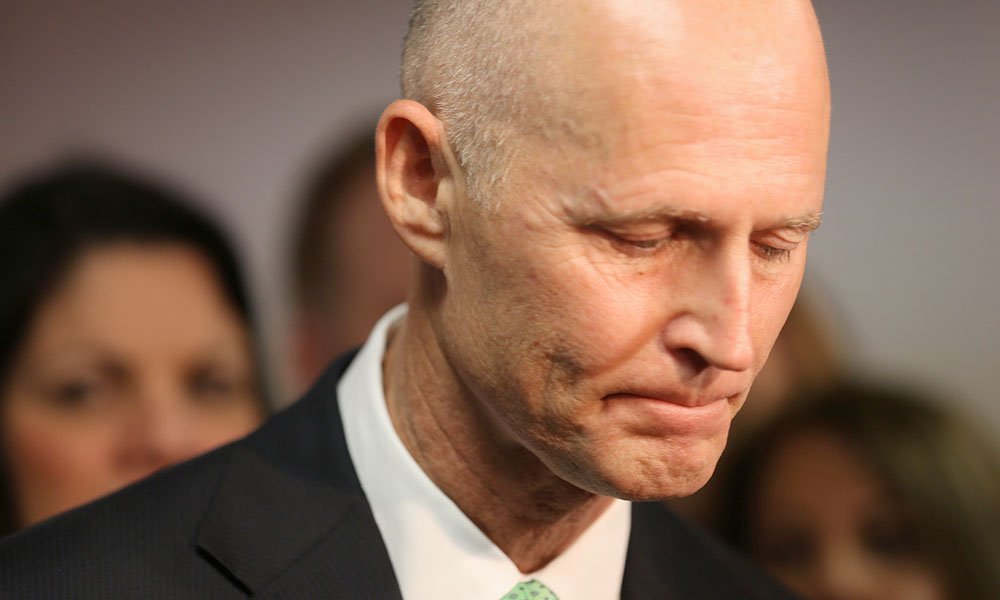 In a column published by The Hill on Sunday, former Congressman Gwen Graham issue a heartfelt apology, asking Iowans to forgive the state of Florida after Sen. Rick Scott's incursion into Iowa's airwaves to smear Democratic presidential candidate Joe Biden.
"On behalf of the state of Florida, I would like to apologize for Sen. Rick Scott (R-Fla.) penetrating Iowa's airwaves to smear Joe Biden just days before you caucus," Grahm wrote.
He continued:
When I first saw his self-serving stunt, I immediately thought of a quote from one of Iowa's most patriotic native sons, Joseph Welch — whose name you may not know, but whose words are remembered for breaking the backbone of tyranny in Washington when he asked Senator Joseph McCarthy:
"Have you no sense of decency, sir? At long last, have you left no sense of decency?"'
Welch asked the question at the climax of the Army–McCarthy hearings, after McCarthy violated an agreement with Welch not to attack each other's assisting attorneys.
Rick Scott has no personal agreement not to blatantly lie about Joe Biden — but do United States Senators not have an inherent agreement with all of us, the citizens they serve, to tell the truth?
Do they not have an agreement to practice basic decency?
PolitiFact has rated Rick Scott's ad "False" because the facts are clear — and on the former vice president's side.
Biden was acting on behalf of the United States and the international community when he pressured Ukraine to fire their corrupt prosecutor — and Republicans have presented absolutely zero evidence to the contrary. Period.
It's no surprise to see the GOP use Rick Scott as their lead spokesperson to spread their lies. Before buying his way into politics, Scott was connected to one of the largest Medicare frauds in the nation's history — and then pleaded the fifth 75 times during civil deposition."
He concluded by accusing Scott of " attempting to influence your caucus vote with bald-faced lies."
"Iowans should respond to Rick Scott with Welch's words: Have you no sense of decency, sir? At long last, have you left no sense of decency?"' he wrote.