Florida Cop Under Investigation After Telling Black Driver 'This Is How You Guys Get Killed Out Here'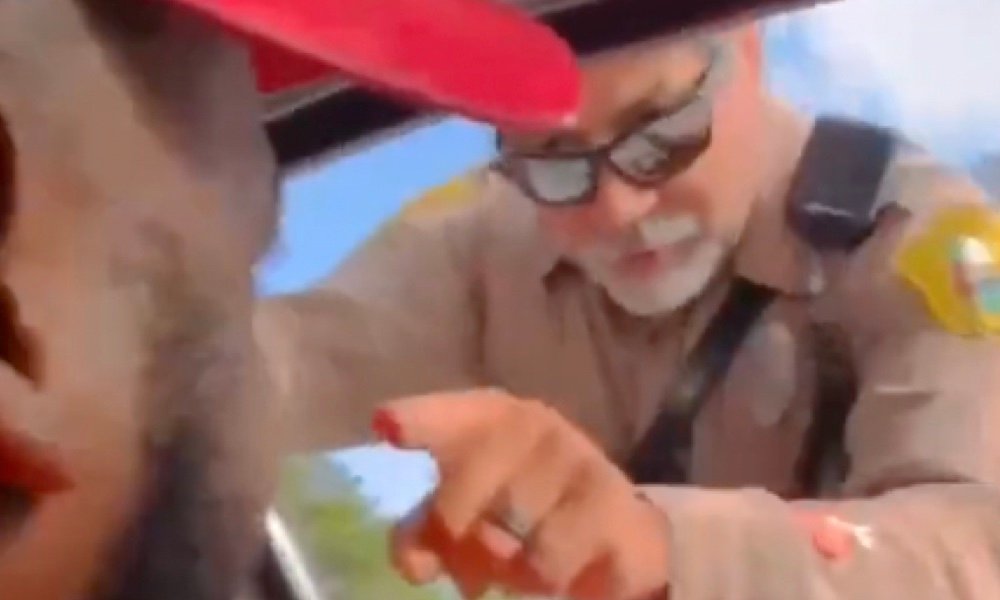 A Miami-Dade Police officer is under investigation is underway after he was recorded telling a Black man "this is how you guys get killed out here" during a traffic stop.
Video of the encounter recorded by the driver, Gerardson Nicolas, has gone viral with some saying the officer was threatening the man's life. Others speculate maybe the officer was talking about how not wearing a seatbelt can kill you.
Nicolas told NBC Miami that the traffic stop happened last Wednesday in North Miami Beach while he was driving to work. He admitted he wasn't wearing his seatbelt when he was stopped on Northeast 159th Street near 18th Avenue.
"Give me your driver's license, registration and insurance. If not you will not be going to work today. Simple thing man. This is how you guys get killed out here man," the officer tells him.
"What? Say that again? Say what you just said," Nicolas responds in the video.
"Registration and insurance," the officer responds.
Watch the video below.
There's now a @MiamiDadePD Internal Affairs investigation after an officer last week said "this is how you guys get killed out here man," during a traffic stop in which a man was pulled over for not wearing a seatbelt. The driver says he was targeted because he is Black. @wsvn pic.twitter.com/75O0ETPDDI

— Sheldon Fox-7 News (@fox_sheldon) June 20, 2022