Federal Judge Denies Trump's Request To Block John Bolton's Book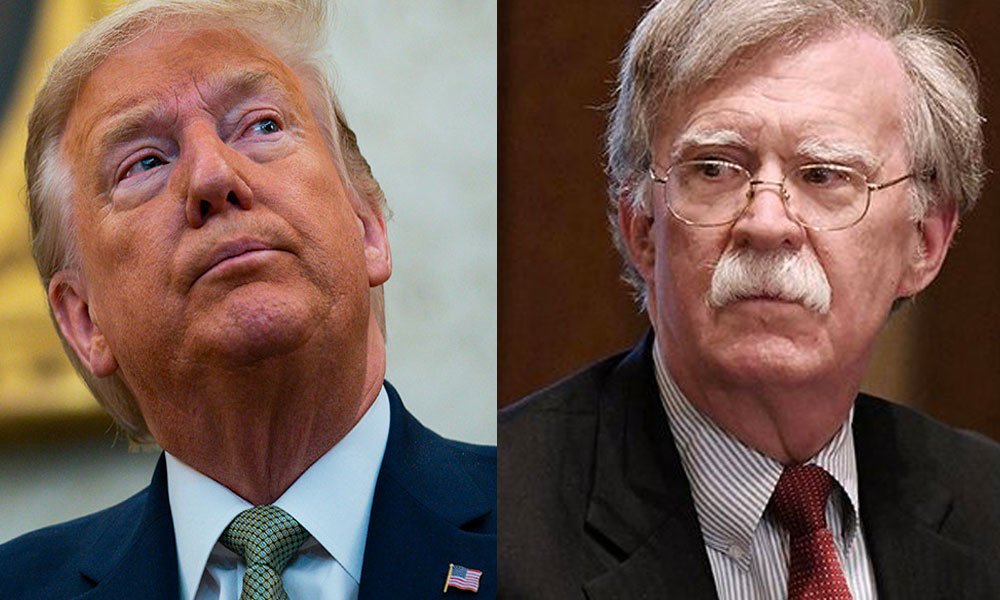 In another blow for President Donald Trump, a federal judge on Saturday denied his administration attempt to attempt to block the release of former national security advisor John Bolton's book, "The Room Where It Happened," CNN reports.
Copies of the book already leaked to a number of media outlets and its biggest claims have been widely published, including Bolton's allegation that President Trump asked Chinese President Xi Jinping to help him get reelected.
Trump has claimed that the book is full of lies and contains classified information. The Justice Department filed a lawsuit on Tuesday claiming Bolton breached his non-disclosure agreement by failing to have the book properly reviewed.
During the hearing, Bolton's lawyer, Charles Cooper argued that the government's case was "theater": "The horse is out of the barn. … The speech has been spoken. It can't now be unspoke."
Judge Royce Lamberth of the DC District Court didn't make a decision at the almost two-hour hearing on Friday and said he would wait to review more details from the Justice Department before deciding.
Bolton has come under widespread criticism for declining to testify during Trump's impeachment hearings, despite claiming to know about the president's involvement in a campaign to pressure Ukraine to investigate his political rivals, including Joe Biden.
This is a developing story.