Fed Up Librarian Rains Hell On Conservative Christians Protesting At Library Over Sex Education Books That Mention LGBTQ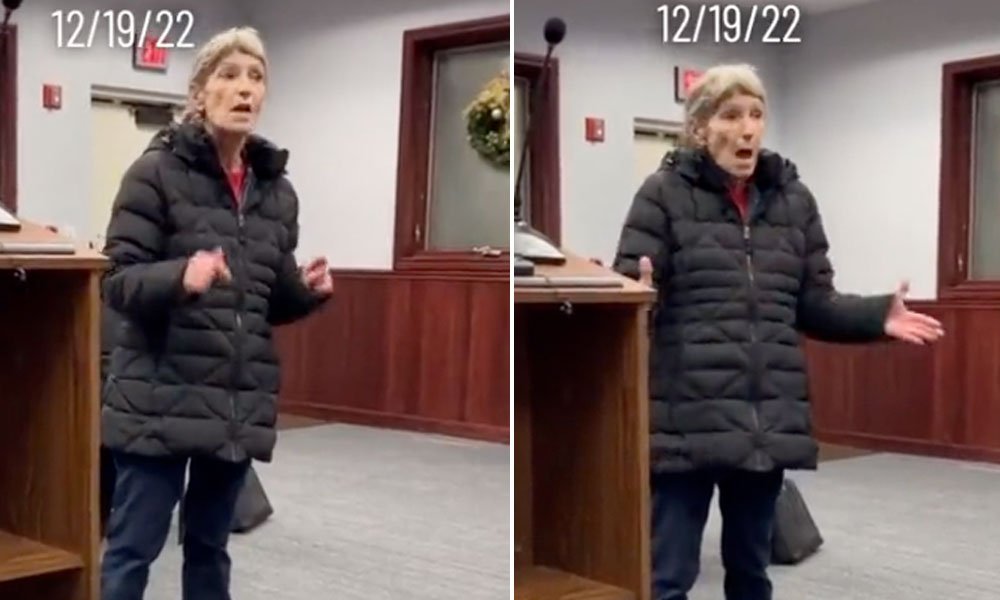 This week, a Michigan librarian who has been under attack by conservative protestors all year reached what she called her "breaking point" at a library board meeting earlier this week, delivering a fiery speech rebuking the Christian conservatives angry about the library's few sex education books that reference LGBTQ+ topics.
The woman, who works for the Patmos Library in Jamestown Township, Michigan, explained why the library has been closing early.
The library has been targeted by local conservatives all year for having sex education books that cover LGBTQ+ topics in its collection.
Library officials said that the library has about 90 books with LGBTQ+ references in its 67,000-book collection.
The library agreed to keep the most controversial book – author Maia Kobabe's memoir Gender Queer – behind the main desk so that people would have to ask a librarian to read it, but that wasn't enough to satisfy the Christian conservatives, who picketed at the library for months.
"Pray that we can make changes and make the Patmos Library a safe and neutral place for our children," said a flyer from one of the local organizations, Jamestown Conservative, this summer.
Last month, conservative residents voted to defund the library.
Last week, the library closed early, citing "staff safety."
Two library directors resigned as a result of the hateful messages they received from conservative residents.
This week, however, one librarian had enough. And her response has gone viral.
"Why did we close last week? I'll tell you: We have a breaking point," the librarian says at the start of a video posted on social media. "We have been threatened, we have been cursed."
She said that she has been working twice as many hours as she normally does because the library can't hire at the moment, likely due to the lack of stable funding.
She then said that she feels she can't bring her grandchildren to the town because of the signs that people put up calling librarians "pedophiles."
"They can read," she said of her grandchildren. "I'm a 'pedophile'? How dare you, people! You don't know me. You don't know anything about me."
"We broke. Deal with it. We're human. I'm tired and I'm tired of all of you. I moved to this town two and a half years ago and I regretted it every day for the last year. This has been horrible. I didn't know people could be like this. I wasn't raised this way."
"I'm Catholic, I'm Christian, I'm everything you are. But I was taught to love your neighbor as you love yourself," she said. "That's not what I hear every day. Not from you!"
"It was one threat too many, one accusation too many. And all we do is come in here and serve you day after day after day. You're welcome," she said as she walked off.
Watch the clip below.
Librarians are sick and tired of MAGA culture wars, and they're beginning to clap back!

I am 100% here for this 👏🏽 pic.twitter.com/c6LhEKbh0i

— Bhavik Lathia (@bhaviklathia) December 21, 2022