Elite FBI Team Rescues All Hostages Safely At Dallas Area Synagogue, The Suspect Is Dead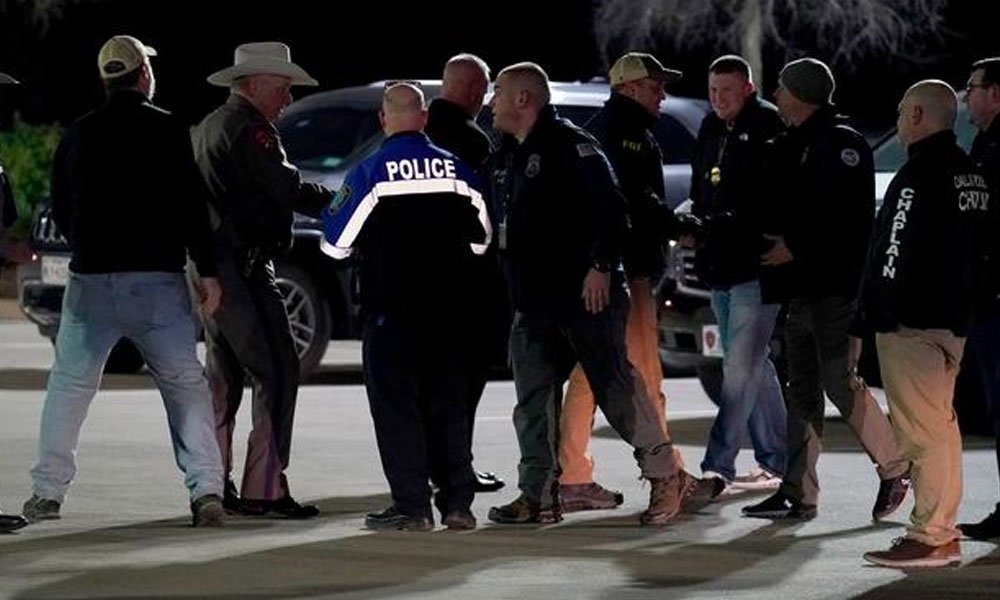 On Saturday night, an elite FBI hostage rescue team breached a synagogue in Colleyville, Texas, Saturday night, safely rescuing the remaining captives and killing the suspect after a nearly 11-hour hostage ordeal, federal authorities said.
According to officials, four people, including a rabbi, were initially taken hostage after a gunman entered Congregation Beth Israel as the synagogue livestreamed its Sabbath morning service on Facebook and Zoom at around 11 a.m. on Saturday.
After the rescue, FBI Dallas Special Agent in Charge Matthew DeSarno told reporters in a news conference that the suspect has been identified, but authorities are not revealing his identity as the investigation continues. Sources said the man is a British citizen.
DeSarno also praised the work of the FBI and local negotiators. "It's very likely this situation would have ended very badly early on in the day had we not had professional, consistent negotiation with the subject," DeSarno said.
A spokesperson for the UK's Foreign, Commonwealth and Development Office told CNN on Sunday that the government was "aware of the death of a British man in Texas and are in contact with the local authorities," but did not confirm that he was the same man as the hostage-taker.
President Joe Biden thanked state, local and federal law enforcement for their work in getting the hostages out safely. He said authorities will learn more "in the days ahead about the motivations of the hostage-taker.
"But let me be clear to anyone who intends to spread hate — we will stand against anti-Semitism and against the rise of extremism in this country," Biden said in a statement from the White House.