Trump Brags About 'Highest' TV Ratings From His Fox News Town Hall: 'Not FAKE POLLS!'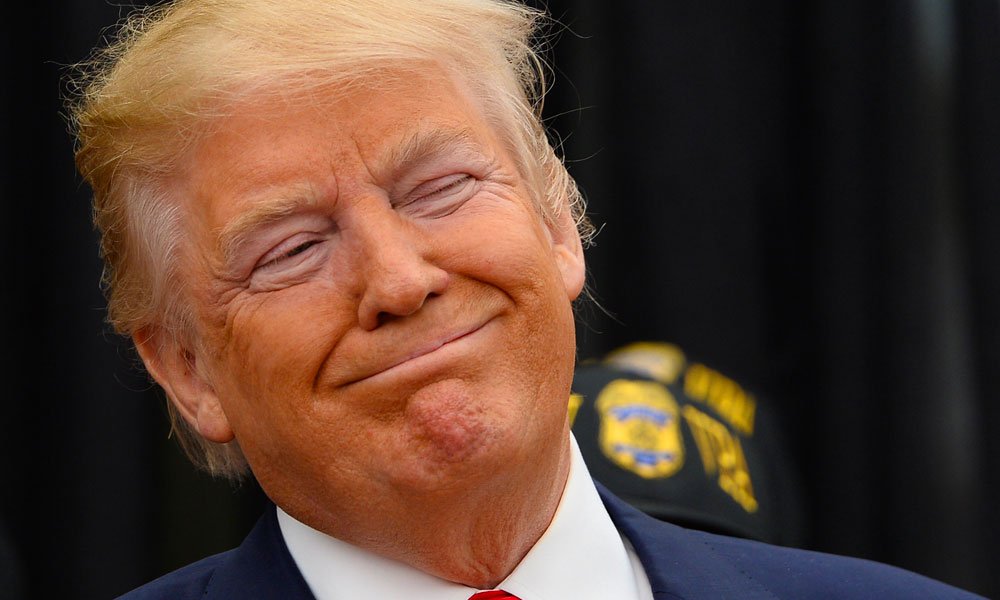 As the country grapples with a still-raging coronavirus pandemic, President Trump took to Twitter Saturday morning to brag about the television ratings from his campaign rally in Tulsa, Okla, last weekend, and his town hall with Fox News' Sean Hannity this week.
"Do not believe the Fake News Media. Oklahoma speech had the highest Saturday television ratings in @FoxNews history. @seanhannity dominated T.V. with my interview on Thursday night, more than @CNN & MSDNC COMBINED," Trump tweeted. "These are the real polls, the Silent Majority, not FAKE POLLS!"
Trump's tweets come as a series of recent public surveys have shown him trailing Democratic rival Joe Biden both nationally and in key swing states.
The president has repeatedly dismissed polls showing him trailing rivals as "fake," and his latest tweets come after a spate of recent surveys have shown Biden, the presumptive Democratic nominee, with a double-digit lead over the president nationally.
A Harvard/Harris poll showed Biden with a 12-point lead on the president, while a New York Times/Siena College poll released this week gave Biden a 14-point lead. A Fox News poll released earlier this month also showed Trump trailing by 12 points.
The president's approval rating has also dropped recently, following his response to the coronavirus pandemic that has killed more than 125,000 Americans and his handling of nationwide protests sparked by the death of George Floyd in Minneapolis police custody.
An NPR/PBS NewsHour/Marist poll released Friday put Trump's disapproval rating at 58 percent, a record high.
….We will win the Election against Corrupt Joe Biden, Nancy Pelosi, and Schumer. We will save the Supreme Court, your 2nd Amendment, permanent damage from the ridiculous Green New Deal, and you from massive Tax Hikes. Also, our Heritage, History and LAW & ORDER!

— Donald J. Trump (@realDonaldTrump) June 27, 2020