Disturbing Revelations Surface After Idaho Dad Is Accused of Killing 4 Neighbors, Including 2 Teens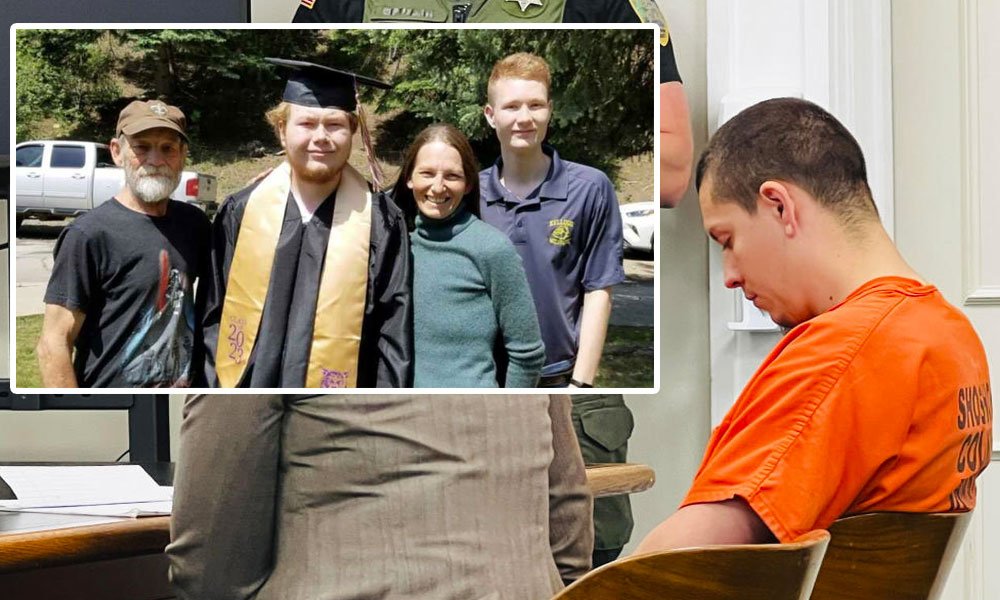 Disturbing details have emerged following the accusation of an Idaho father who allegedly murdered four of his neighbors, including two teenagers.
The suspect, Majorjon Kaylor, 31, residing in Kellogg, was apprehended on Sunday night shortly after the shooting took place in this small mining community. Shoshone County Sheriff Holly Lindsey confirmed that Kaylor has been charged with murder and is currently held in Shoshone County jail.
The victims of the incident are Kenneth Guardipee, 65, his daughter Kenna Guardipee, 41, and her two sons, 18-year-old Devin Smith and 16-year-old Aiken Smith. The Guardipee family had recently moved into the same multi-home building as Kaylor.
Kaylor's trial could potentially lead to the death penalty if he is convicted. Currently, he is being held without bond and has not yet entered a plea.
Authorities have provided limited information about the shooting, refraining from disclosing the possible motives behind Kaylor's actions.
However, it has been revealed that there was an earlier conflict between the families involved. A week before the tragic incident, Kaylor's family had contacted the police, complaining that 18-year-old Devin Smith had been engaging in indecent exposure by masturbating in front of his bedroom window, which was within view of Kaylor's young daughters playing outside. The Smith family resided in the lower unit of the duplex, while Kaylor's family lived in the upper unit.
Kellogg Police Chief Paul Twidt stated that they responded to the call, conducted an investigation, and submitted a report to the prosecutor's office for charges. Twidt defended his officer's actions, stating that they did everything possible at the time and that no one could have predicted the tragedy that unfolded.
The police department recommended that Devin Smith be charged with indecent exposure, a misdemeanor. However, as of Tuesday, no record of the charge was found in the online court system. This could indicate that Smith had not yet been served with the formal charges before his untimely death or that the case had not been made public for another reason.
During Kaylor's initial court appearance, prosecuting attorney Benjamin Allen described the crime as "relatively horrific" and highlighted the fact that one of the victims was a child. Allen also mentioned that Kaylor admitted to the killings during his interview with the police.
According to the criminal complaint cited by KREM-TV, Kaylor reportedly said he "snapped," "lost it," and "did something about it" when the police arrived at the scene. Video surveillance obtained by the police captured the altercation and the gunshots.
On Sunday around 7:20 p.m., the Shoshone County dispatch center received a 911 call reporting multiple fatalities. Law enforcement officers arrived to find four individuals deceased from gunshot wounds and took Kaylor into custody.