Democratic Commissioner Announces Campaign Against Rep. Madison Cawthorn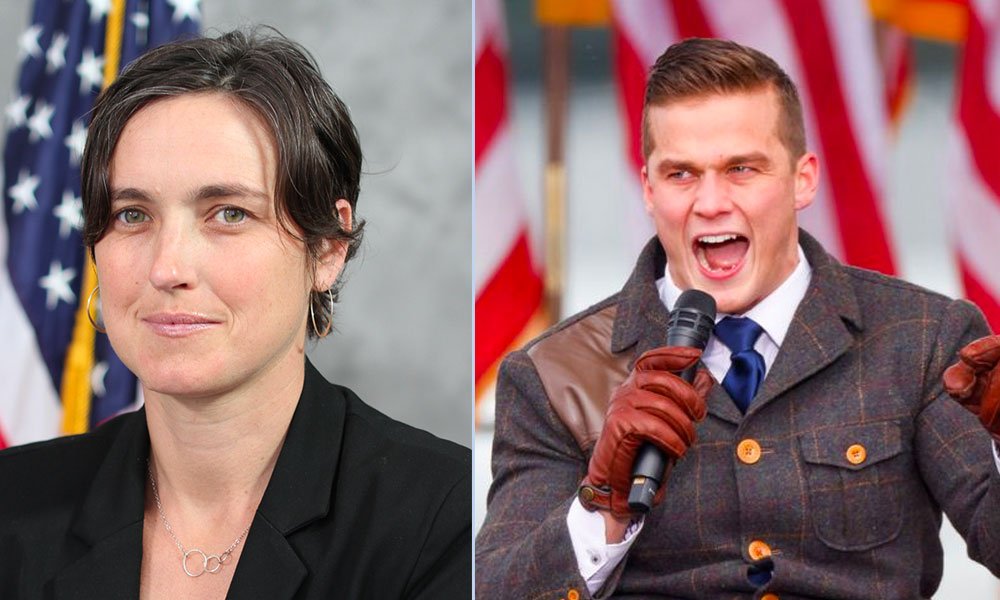 Buncombe County, NC, Commissioner Jasmine Beach-Ferrara has announced that she is running to take on GOP Rep. Madison Cawthorn who has been under fire since the beginning of his term, most notably for his actions on Jan. 6 when a mob of protesters stormed the US Capitol and for allegations of sexual misconduct.
Beach-Ferrara announced her bid for Congress Wednesday morning, sharing a launch video with supporters on social media.
"I'm running because Western North Carolina families deserve better than they're getting from Madison Cawthorn. My faith teaches me that leadership starts with empathy, compassion, and listening and then getting to work to help people. That's the kind of leadership I want to offer instead of the division and mean-spiritedness we're getting now," said Beach-Ferrara. "This is going to be a campaign built on bringing people together, finding common ground, organizing everywhere and talking about the issues that actually matter to people's lives."
"Some people will say, a gay woman who's a Christian minister just can't get elected in the South. Not to mention she's a Democrat," Jasmine Beach-Ferrara said in her campaign video. "But I say, an insurrectionist, who flirts with Nazis, and fires up a violent crowd to attack our democracy, well, he shouldn't get re-elected anywhere."
"So with all due respect to the skeptics, this barbeque-loving, football-watching, proud Southern mom of three is running for Congress. And you better believe I'm running to win," Beach-Ferrara said.
Since the Jan. 6th attack on the U.S. Capitol Cawthorn has said he felt no culpability in what unfolded that afternoon.
"I don't feel I had any responsibility for them attacking the Capitol," Cawthorn said.
Watch Beach-Ferrara's announcement below:
I'm Democrat Jasmine Beach-Ferrara and I'm running against Madison Cawthorn. As a gay woman, Christian minister, mom of 3, I've heard "you can't" all my life. I'm ready to prove the skeptics wrong again. Please retweet and ask everyone you know to follow this account to join us. pic.twitter.com/dJroXf3bWf

— Jasmine Beach-Ferrara (@jbeachferrara) March 3, 2021