COVER-UP EXPOSED: 5 Louisiana Cops Charged Over Deadly Arrest Of Black Motorist Ronald Greene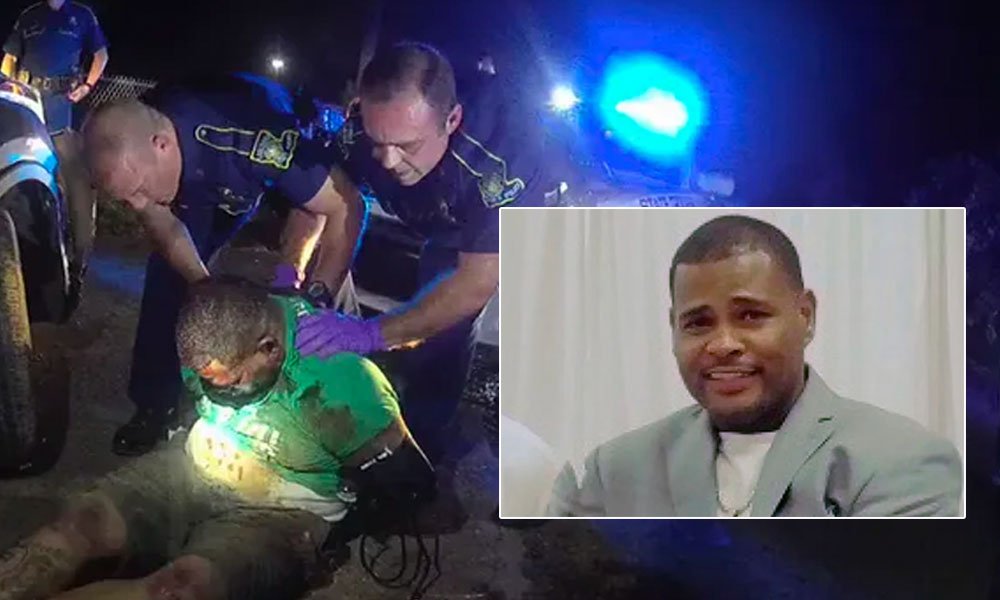 On Thursday, five Louisiana law enforcement officers were charged with multiple state crimes ranging from negligent homicide to malfeasance in the deadly 2019 arrest of black motorist Ronald Greene, The Associated Press reports.
Authorities initially blamed Greene's death on a car crash before long-suppressed body-camera video showed white officers beating, stunning, and dragging Greene as he cried, "I'm scared!"
As noted by the AP, "these are the first criminal charges of any kind to emerge from Greene's bloody death on a roadside in rural northeast Louisiana, a case that got little attention until an Associated Press investigation exposed a cover-up and prompted scrutiny of top Louisiana State Police brass, a sweeping U.S. Justice Department review of the agency and a legislative inquiry looking at what Gov. John Bel Edwards knew and when he knew it."
"Facing the most serious charges from a state grand jury was Master Trooper Kory York, who was seen on the body-camera footage dragging Greene by his ankle shackles, putting his foot on his back to force him down, and leaving the heavyset man face down in the dirt for more than nine minutes," the AP reported.
Use-of-force experts say these actions could have dangerously restricted Greene's breathing, and the state police's own force instructor called the troopers' actions "torture and murder."
York was charged with negligent homicide and 10 counts of malfeasance in office.
The others who faced various counts of malfeasance and obstruction included a trooper who denied the existence of his body-camera footage, another who exaggerated Greene's resistance on the scene, a regional state police commander who detectives say pressured them not to make an arrest in the case and a Union Parish sheriff's deputy heard on the video taunting Greene with the words "s—- hurts, doesn't it?"
All the while, the body-camera video remained so secret it was withheld from Greene's initial autopsy and officials from Edwards on down declined repeated requests to release it, citing ongoing investigations.
But then, last year, the AP obtained and published the footage, which showed what really happened: Troopers swarming Greene's car, stunning him repeatedly, punching him in the head, dragging him by the shackles and leaving him prone on the ground for more than nine minutes. At times, Greene could be heard pleading for mercy and wailing, "I'm your brother! I'm scared! I'm scared!"
At one point, York orders Greene to "lay on your f――― belly like I told you to!" Union Parish Sheriff's Deputy Christopher Harpin can be heard taunting, "Yeah, yeah, that s―- hurts, doesn't it?"
Read the full report AP via The Huffington Post.