Countless Ballots Destroyed In California After Drop Box Goes Up In Flames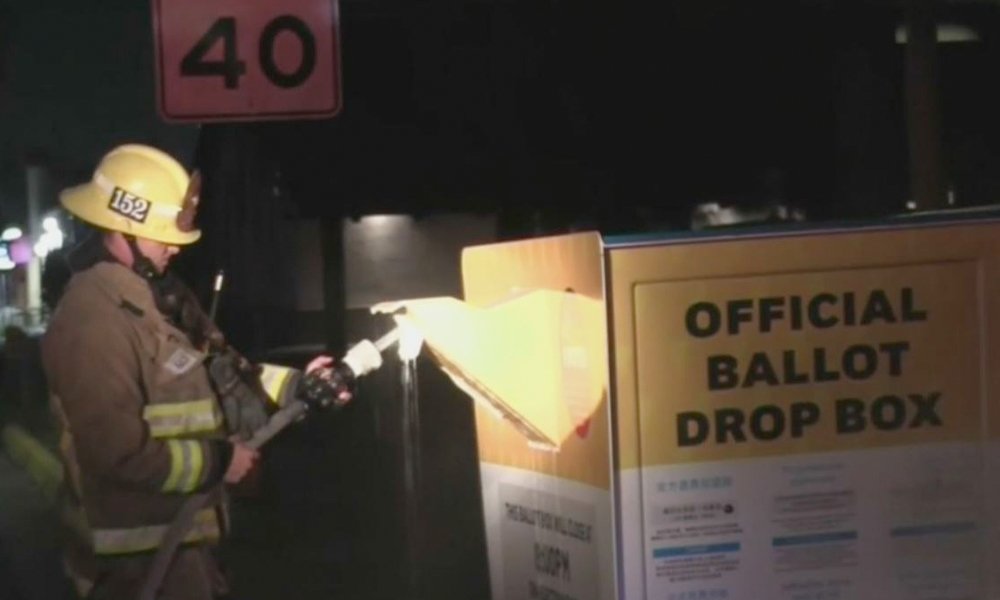 An investigation has launched in Los Angeles, California, after a fire destroyed an official ballot drop box and damaged countless ballots.
According to CBS Los Angeles, the drop box was found to be on fire on Sunday night in the city of Baldwin Park. Authorities have yet to know how the fire got started.
While it remains unclear how the fire started, investigators are looking into arson as the possible cause. An estimated 60 to 100 damaged ballots were take into the custody of police.
RELATED: Trump Lashes Out At 'Stupid' Republicans For Criticizing Him And Backing Joe Biden