Confused QAnon Believers Now Think Trump's March 4 'Inauguration' Is a Trap By The Deep State And Antifa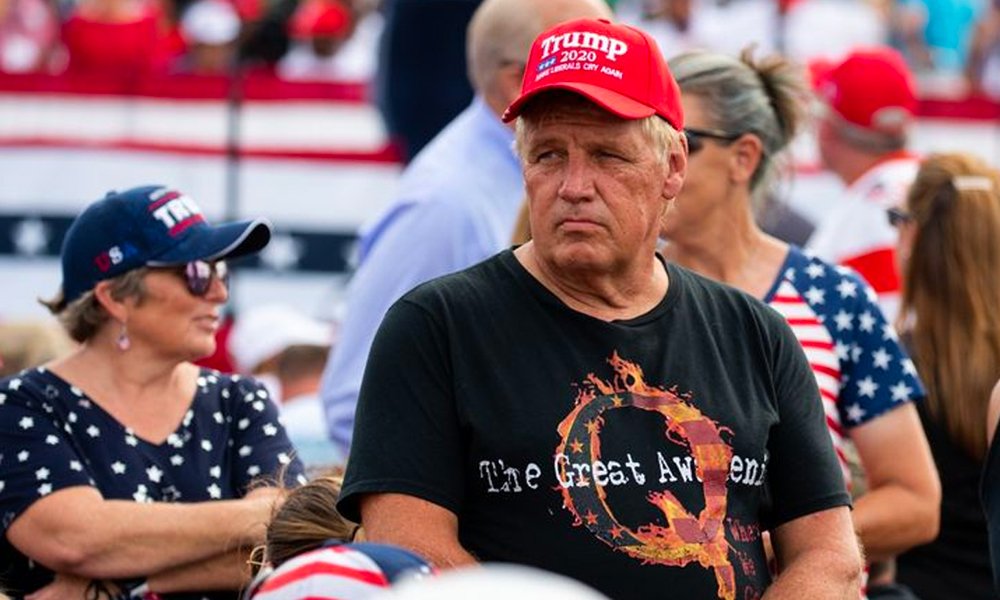 QAnon believers appear to be getting confused by their own conspiracy theories.
In the aftermath of President Joe Biden's inauguration, which contradicted the movement's baseless conspiracy theory that former President Donald Trump would return for a second term in order to confront a cabal of Satan-worshipping pedophiles running the Democratic Party, QAnon followers tried to rationalize Biden becoming president in increasingly outrageous ways, claiming that Biden and Trump are working together and even that Trump and Biden somehow switched bodies.
Then, they pointed to March 4 as the next big watershed moment for their movement — the date that they believe Trump will once again be inaugurated. But with the day already here, QAnon believers are now claiming that their own conspiracy that Trump is going to be made President again today is actually a false flag trap orchestrated by the deep state and Antifa.
Domestic violent extremist groups have also latched on to the date as a potential opportunity to strike the US Capitol yet again. US Capitol Police said Wednesday that they had received an intelligence report about an unidentified militia group's possible plot to break into the Capitol on March 4.
The department said in a statement that while it could not provide more details about the nature of the plot, it is "taking the intelligence seriously" and has "already made significant security upgrades" at the Capitol, including establishing a fenced perimeter and increasing manpower.
The latest twist comes as the conspiracy theorists regroup after months of failed prophecies that predicted everything from mass executions of celebrities, to a military coup to install Trump.
It's unclear what will happen to QAnon once March 4 passes without the coup they have predicted coming to fruition. The movement could find itself increasingly shedding followers, who might be amenable to recruitment by white supremacist and far-right militia groups that share a common enemy in Democrats and political elites broadly. But it's likely that the movement will not crumble entirely, given that following it in the first place has required adherents to push aside any cognitive dissonance.