CNN Obtains Audio Of McCarthy Saying Capitol Attack Was 'Planned' And That Trump Admitted Culpability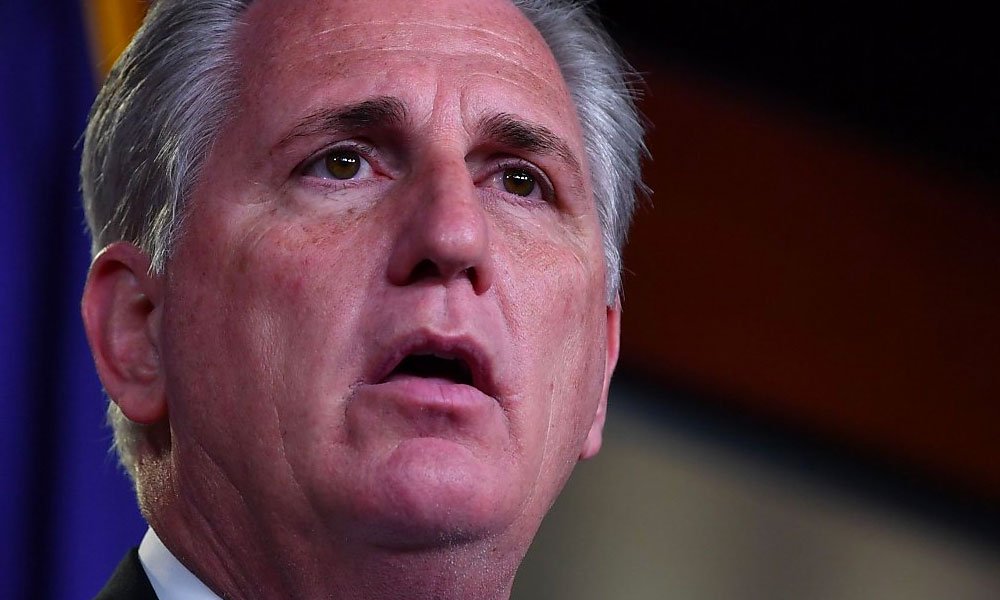 CNN has obtained audio of a radio interview in which House Minority Leader Kevin McCarthy details his conversation with then-president Donald Trump during the January 6 attack on the US Capitol.
McCarthy said during a little-noticed radio interview done a week after the insurrection that the deadly insurrection was "planned" and that Trump admitted personally bearing some responsibility for the attack. he also said that he supported censuring Trump for inciting the violence, according to CNN.
"I say he has responsibility," McCarthy said on KERN, a local radio station in Bakersfield, California, on January 12 of last year. "He told me personally that he does have some responsibility. I think a lot of people do."
"In his radio interview, McCarthy strongly supported censuring Trump as an alternative to impeachment — which he strongly opposed — and said he supported a bipartisan committee to investigate the causes of the attack. McCarthy also said he brought up the idea of censure with House Majority Leader Steny Hoyer," according to CNN.
McCarthy also said that while Trump didn't tell the crowd to attack the Capitol, he still bore responsibility for telling them Vice President Mike Pence could throw out electors.
"Did he tell the crowd to hang him? What he said Mike Pence could do, he could not do," McCarthy said.
ALSO ON DAILY BOULDER: Trump Is About To Be Booked On Criminal Racketeering Charges In New York: Investigative Reporter.
McCarthy also remarked in the interview how the attack seemed planned out, undermining a narrative that has since taken hold in the GOP that the riot was just a spontaneous protest that got out of hand.
"So if you say the speech caused it, these people are already planned for it," McCarthy said during the radio interview. "People had, had real worked out plan. They scaled walls. They brought ropes."
On Thursday, McCarthy said he would not cooperate with the January 6 Panel saying that Speaker Nancy Pelosi decided to "play politics" with the select committee by vetoing two picks, Rep. Jim Jordan and Jim Banks.