Days Before Injection Remarks, Church Leader Sent Trump Letter Suggesting Bleach As 'Miracle Cure' For COVID-19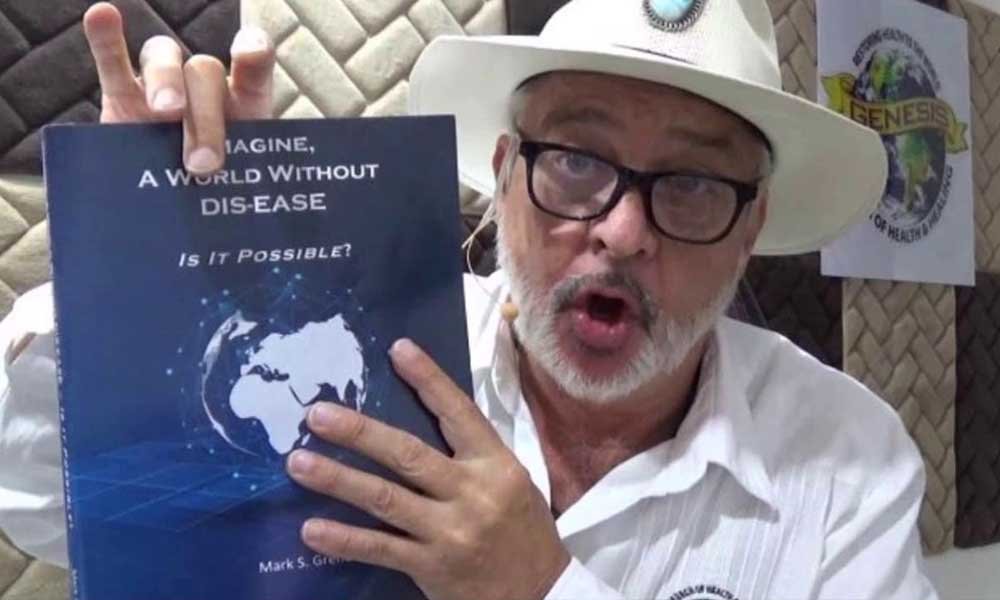 On Thursday, Donald Trump suggested during a press briefing that we could probably get injected with disinfectants to cure COVID-19. Today, it was reported that he received a letter this week from the head of a group promoting possibly lethal industrial bleach as a "miracle cure" for coronavirus.
Mark Grenon told Trump that chlorine dioxide, which is a powerful bleach used in processes like textile manufacturing, is "a wonderful detox that can kill 99% of the pathogens in the body," adding that it "can rid the body of Covid-19," according to The Guardian.
Trump went on national television just days after receiving the letter where he made the following statement:
"Is there a way we can do something, by an injection inside or almost a cleaning?" Trump said. "Because you see it gets in the lungs and it does a tremendous number on the lungs, so it'd be interesting to check that."
According to The Guardian, Grenon is the leader of the group Genesis II, a Florida-based "church" that is the largest producer and distributor of chlorine dioxide bleach as a "miracle cure" in the U.S. The church fraudulently claims that the product can cure 99% of all illnesses including cancer, malaria, HIV/Aids, and autism.
RELATED: 'I Just Wanted To See What Would Happen': Trump Says He Was Being 'Sarcastic' About Light And Disinfectant To Treat COVID-19