At Least 10 Dead In California Mass Shooting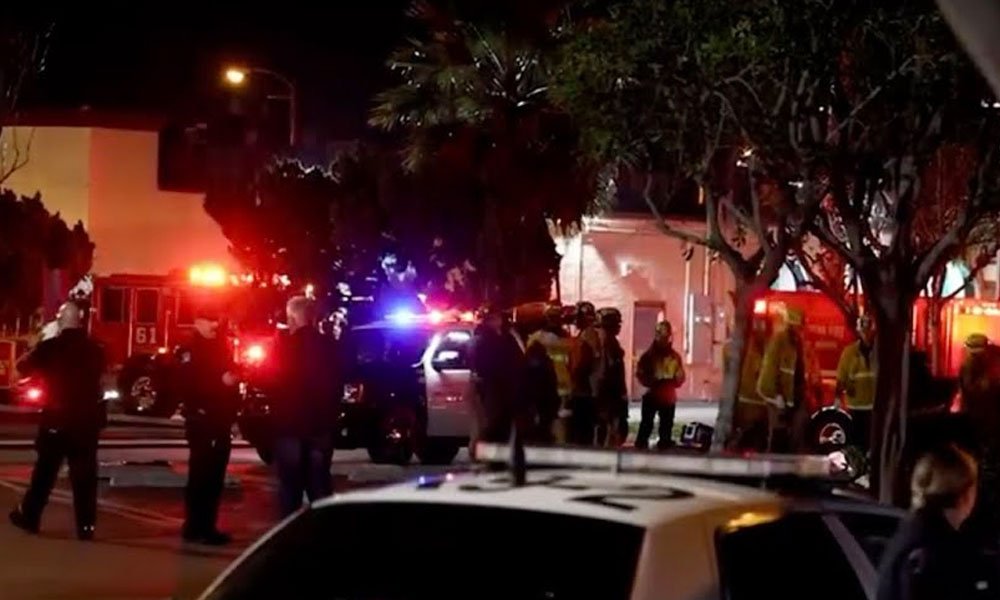 At least ten people were killed in a mass shooting in Monterey Park, California, late Saturday night, authorities said.
The mass shooting happened near a Lunar New Year festival celebration. The event that was scheduled to be extended into Sunday is now canceled, according to Monterey Park Police Chief Scott Weise.
"The festival that occurred Saturday also extended to Sunday. Out of an abundance of caution and reverence for the victims, we are canceling the event that's going to happen later today. The Lunar festival here in Monterey Park has been canceled," he told reporters at a news conference.
The FBI's Los Angeles Field Office is working with the Los Angeles County Sheriff's Department Homicide Bureau, the Monterey Park Police and other agencies as they investigate the mass shooting, LASD Homicide Capt. Andrew Meyer said Sunday.
"We're working with the California Governor's Office of Emergency Services, The Federal Bureau of Investigation LA office and numerous other law enforcement agencies," Meyer said.
The suspect in the shooting fled the scene and "remains outstanding," the department said.
President Joe Biden has been briefed on the incident, White House press secretary Karine Jean-Pierre tweeted.
"The President has been briefed by the Homeland Security Advisor on the mass shooting in Monterey Park. He directed her to make sure that the FBI is providing full support to local authorities, and to update him regularly today as more details are known," Jean-Pierre wrote Sunday.
A law enforcement press conference is expected Sunday morning, according to multiple reports.
This is a developing story and will be updated.