As Trump Refuses To Rename Army Bases, Pelosi Requests Removal Of All Confederate Statues In Capitol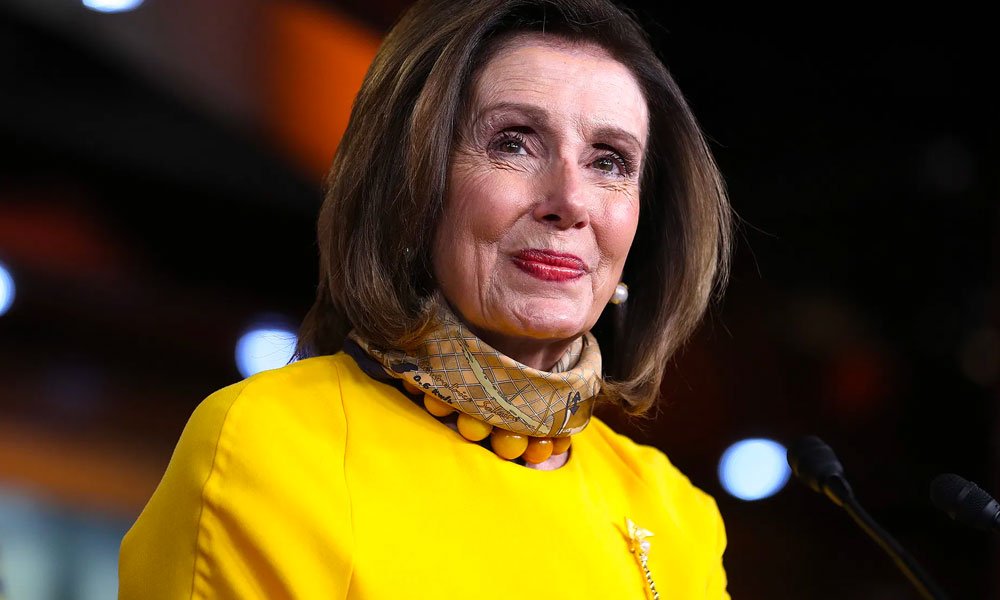 In the latest step in a racial reckoning taking place across the nation, House Speaker Nancy Pelosi called for the removal of nearly a dozen statues in the U.S. Capitol depicting Confederate leaders, Politico reports.
The move comes as protests over the killing of George Floyd by a white police officer in Minneapolis last month continue to dominate the news cycle.
"As I have said before, the halls of Congress are the very heart of our democracy. The statues in the Capitol should embody our highest ideals as Americans, expressing who we are and who we aspire to be as a nation," the speaker wrote in a letter to Sen. Roy Blunt (R-Mo.) and Rep. Zoe Lofgren (D-Calif.), the chair and vice chair of the Joint Committee on the Library that oversees the placement of statues in the Capitol's Statuary Hall.
She added: "Monuments to men who advocated cruelty and barbarism to achieve such a plainly racist end are a grotesque affront to these ideals. Their statues pay homage to hate, not heritage. They must be removed."
The push from Pelosi is part of a broader effort to eliminate Confederate symbolism across the country following weeks of protests over Floyd's death and systemic racism in the U.S.
Earlier in the day, NASCAR announced that it's banning Confederate flags — a ubiquitous sight at races — from its events.
Pelosi's request also comes hours after Trump announced his firm opposition to renaming Army bases named after Confederate generals.
"While I believe it is imperative that we never forget our history lest we repeat it," Pelosi said on Wednesday, "I also believe that there is no room for celebrating the violent bigotry of the men of the Confederacy in the hallowed halls of the United States Capitol or in places of honor across the country. Let us lead by example," she added, according to Politico.