Arizona GOP Lawmaker Regrets Supporting 'Ridiculous' Election Audit: It Makes Us Look Like Idiots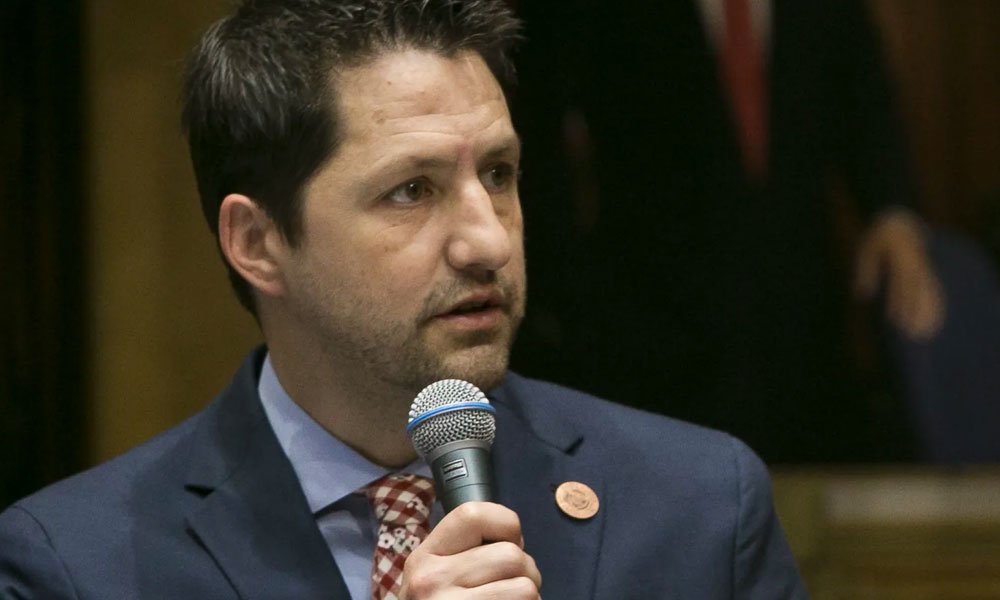 Republican state senator Paul Boyer, of Arizona, who voted in favor of the controversial recount in Maricopa County, has now disowned the partisan audit, calling it "ridiculous" and an "embarrassment."
Boyer, a Republican who represents a suburb in Phoenix, told The New York Times that he initially supported and voted for the recount, but regrets doing so after seeing how poorly it is being conducted. Observers say auditors are working in a chaotic way, often driven by conspiracy theories, using UV lights and other unproven technology to do so.
"It makes us look like idiots," Boyer told the publication. "Looking back, I didn't think it would be this ridiculous. It's embarrassing to be a state senator at this point."
The recount was commissioned by the Republican-led state legislature, who say that they are investigating whether the vote was tainted by fraud. The process is being conducted by Cyber Ninjas, a firm whose founder has expressed support for Donald Trump's baseless election fraud claims.
Democratic candidate Joe Biden won in Maricopa County and the wider state of Arizona in November 2020, a result which surprised and enraged Republicans who had been banking on Arizona voting for Trump.
The county and state also elected a Democrat, Mark Kelly, to the US Senate.