Anderson Cooper Stunned After George Santos' Ex-Roommate Drops Bombshell On CNN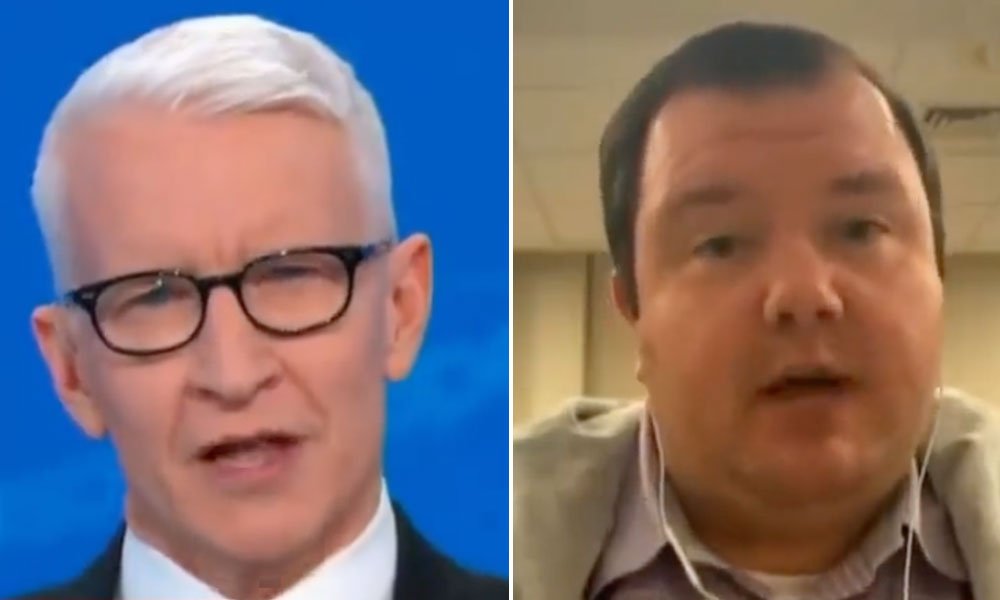 CNN anchor Anderson Cooper couldn't contain his surprise at an anecdote from a former roommate of serial liar Rep. George Santos (R-NY).
Appearing on CNN Tuesday night, Gregory Morey-Parker told Cooper that Santos stole a Burberry scarf that was gifted to him by his best friend on the anniversary of his grandfather's death.
As Morey-Parker talked with Cooper about the alleged theft, the network aired video footage of Santos talking at Donald Trump's pre-Capitol riot "Stop The Steal" rally in Washington in January 2021.
"I understand he was actually wearing something he took from you at a pre-Jan. 6th rally in Washington? Is that the scarf?" Cooper asked Morey-Parker.
"Yes. If you can believe this," Morey-Parker responded.
"Wait a minute! He's wearing the scarf?" asked a visibly stunned Cooper.
"A stolen scarf to a steal-the-election rally," Morey-Parker replied. "You have to love the irony. And the audacity, quite frankly."
Watch the interview below from CNN.
George Santos will steal anything not nailed down. The irony of this stunt qween wearing a stolen scarf to a stop the steal rally. You can't make this stuff up 🤣 #GeorgeSantos pic.twitter.com/nSgoVru4Il

— Petty Pablo (@electricsoul123) January 18, 2023