'An Utter Scam': Rep. Kinzinger Rips Fellow Republicans As 'Congressional Grifters' For Using Trump's 'Crazy Conspiracies' To Raise Money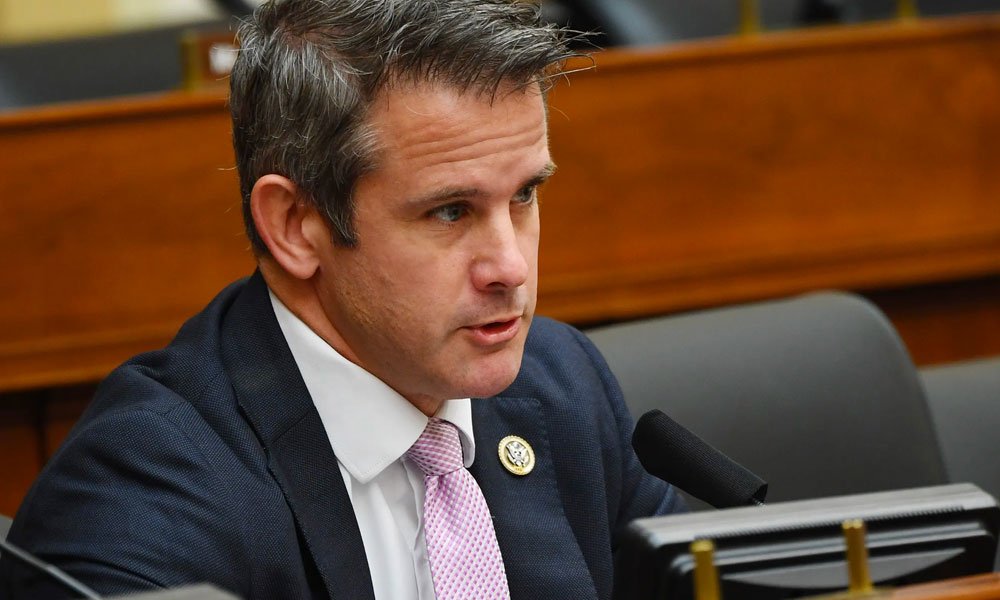 Rep. Adam Kinzinger (R-IL) on Saturday slammed his fellow House Republicans who back Donald Trump's "crazy conspiracies" and denials that he lost the election to President-elect Joe Biden.
Kinzinger blasted his GOP colleagues for attempting to force a debate on election fraud on Jan. 6 when Congress is to certify Biden's electoral college win, accusing them of just trying to raise money.
"All this talk about Jan 6th from @realDonaldTrump and other congressional grifters is simply explained: they will raise money and gain followers by blaming everyone else knowing full well they can't do anything," Kinzinger tweeted. "It's sad, and an utter scam."
The Illinois Republican got backup from Michigan Rep. Paul Mitchell, who is "disaffiliating" with the GOP over Trump's ongoing election fraud claims.
"It is a scam of epic scale — hundreds of millions raised," Mitchell tweeted of Trump's continued fundraising. "And if you look at the fine print — little going to @realDonaldTrump legal fund the majority to his new PAC. And a non-profit has been formed to employ others of his minions. SCAMS!"
Several GOP members of Congress have said they intend to object to the certification of Biden's win on Jan. 6, according to Rep.-elect Marjorie Taylor Greene, (R-GA)
The long-shot effort is designed to force a prolonged debate on election fraud and respond to concerns from the base who believe, without evidence, that the election was stolen.
Trump has repeatedly alleged he beat Biden and claims there was widespread voter fraud. But states have stood by their results and courts have rejected Trump's legal claims in dozens of cases.
Attorney General William Barr, who has since stepped down, said last month his Justice Department has not seen fraud on the kind of scale that could flip the election.
In addition to winning the Electoral College vote 306 to 232, Biden won the popular vote by more than 7 million votes.
All this talk about Jan 6th from @realDonaldTrump and other congressional grifters is simply explained: they will raise money and gain followers by blaming everyone else knowing full well they can't do anything. It's sad, and an utter scam. #restoreourgop

— Adam Kinzinger (@RepKinzinger) December 26, 2020