YIKES: Santos Pledges Alliance To McCarthy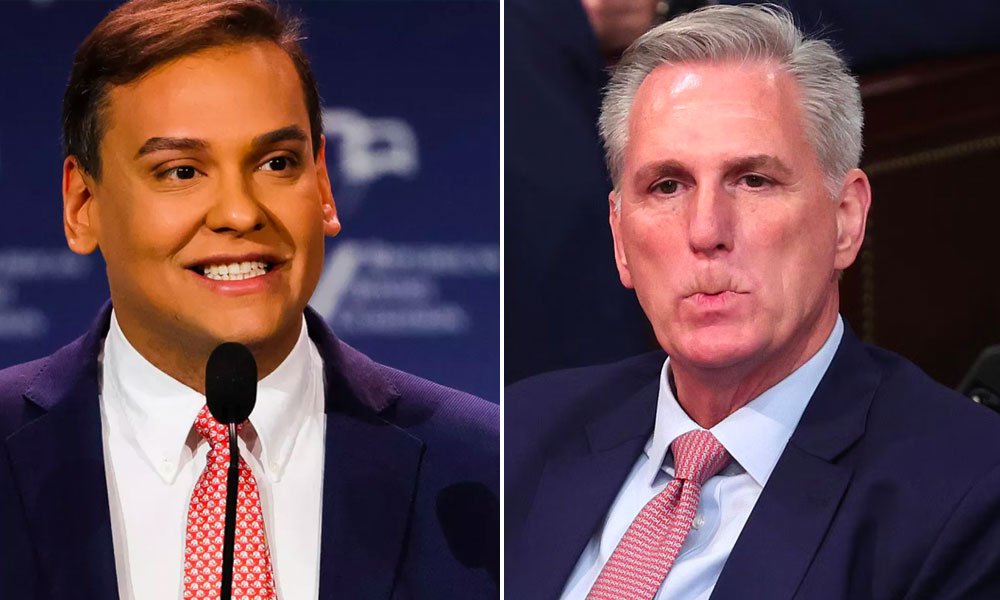 Scandal-plagued congressman-elect George Santos (R-NY) has vowed to support House GOP leader Kevin McCarthy for speaker, as Santos is set to be sworn in to Congress Tuesday amid a darkening investigative cloud over his political future, according to Politico.
As he entered the U.S. Capitol Building on Jan. 3, the New York Republican declined to respond to questions about his background or his ability to represent his constituents while under investigation.
Santos had briefly stepped out of his office along with aides and his attorney, though he quickly became lost in the labyrinthine tunnels beneath the House's office buildings. The office had appeared closed earlier Tuesday morning, with newspapers stacked outside.
The member-elect faces a mounting list of investigations and criticism from his fellow Republicans for fabricating his personal background, including his faith, his college attendance and his work for Goldman Sachs and Citigroup.
Santos has dismissed his previous false statements as "embellishments."
Additionally, Brazilian prosecutors have relaunched a fraud case against him related to an incident involving a stolen checkbook and fraudulent purchases.
House rules require lawmakers to step down from their committee assignments if they are indicted for a crime carrying more than a two-year prison sentence.