We May Finally Know Who Is Financing George Santos, Thanks To Latest Court Ruling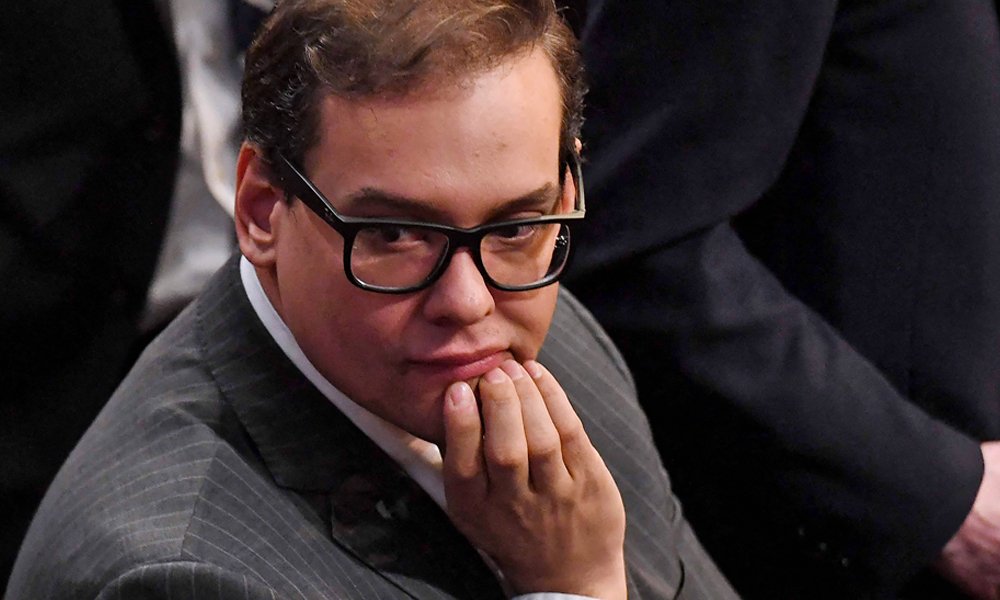 It appears we' ll finally know who is financing Rep. George Santos (R-NY) after a federal on Tuesday judge granted the requests of media organizations to reveal the identities of the individuals who cosigned the $500,000 bond for the embattled lawmaker, The Hill reports.
The ruling dealt a blow to Santos, who had sought to keep the names of the bond cosigners sealed.
Santo's lawyer, Joseph Murray, expressed concerns for the cosigners, citing the potential negative consequences of media attention surrounding the case, saying: "If this Court is so inclined to unseal the sureties, we truly fear for their health, safety and well-being."
Murray also argued that Santos had acted ethically and lawfully regarding the bond cosigners.
However, U.S. Magistrate Judge Anne Shields ruled for the release of the names of the cosigners. She also granted Santos until noon on Friday to appeal the ruling, keeping the names under seal for the time being.
Previously, Murray had indicated that Santos would rather be in pretrial detainment than expose the cosigners to public attention.
"My client would rather surrender to pretrial detainment than subject these suitors to what will inevitably come," he said.
Santos is facing 13 criminal charges related to three alleged schemes, including misleading campaign donors, fraudulently receiving unemployment benefits, and providing false information on financial disclosures. He pleaded not guilty and was released on the $500,000 bond pending trial.
The congressman has been embroiled in controversy since before taking office, with questions raised about his finances and biography. Calls for his resignation and expulsion have intensified, but Santos has remained steadfast in his decision not to step down from Congress.
Last month, the House voted to refer a resolution to expel Santos to the House Ethics Committee, although the committee had been investigating him since March. The committee's investigation is centered on allegations of unlawful activity in his campaign, failure to disclose required information, violation of conflict of interest laws, and allegations of sexual misconduct towards a job applicant in his congressional office.