Video Released Of Memphis Cops' Encounter With Tyre Nichols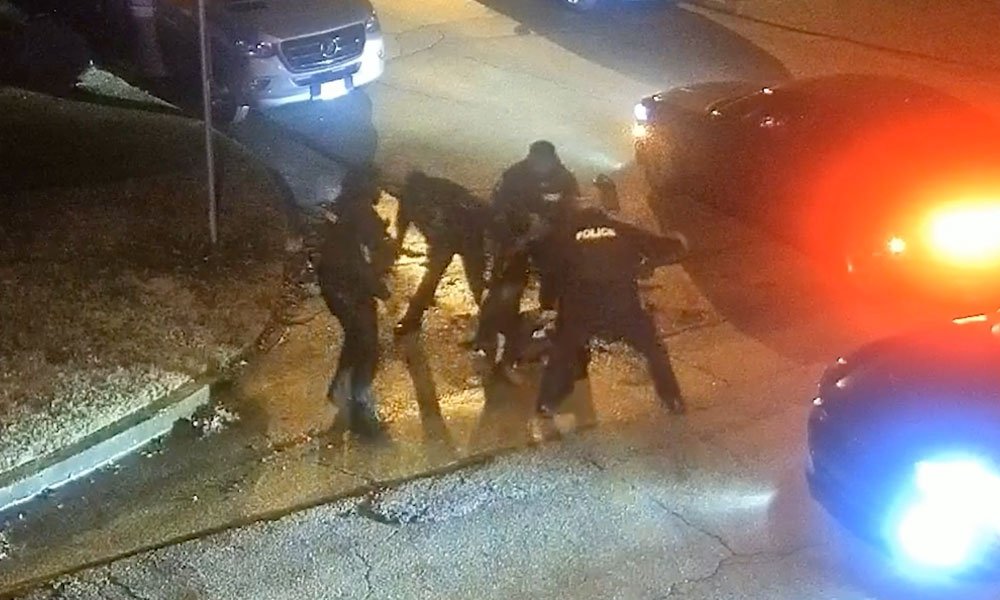 Authorities in Memphis on Friday released police video from the violent arrest of Tyre Nichols, a 29-year-old Black man whose death earlier this month has led to second-degree murder charges against five officers.
Nichols died three days after the brutal encounter that stemmed from a traffic stop.
The four videos, taken from police body cameras and street surveillance cameras, show officers first removing Nichols from his vehicle after pulling him over, an initial struggle when Nichols breaks loose and runs away from the officers, and then disturbing images of Nichols being restrained and beaten by five officers in an intersection.
The last video shows him being kicked in the head multiple times while being restrained, Tased, pepper sprayed, and beaten with a baton.
Nichols' mother said that she could not bear to watch it in full.
"All I heard my son say was, 'What did I do?' I just lost it from there," she said.
Watch the four videos below. WARNING: disturbing content.