Video Captures US Soldiers Getting Injured During Altercation With Russian Forces In Syria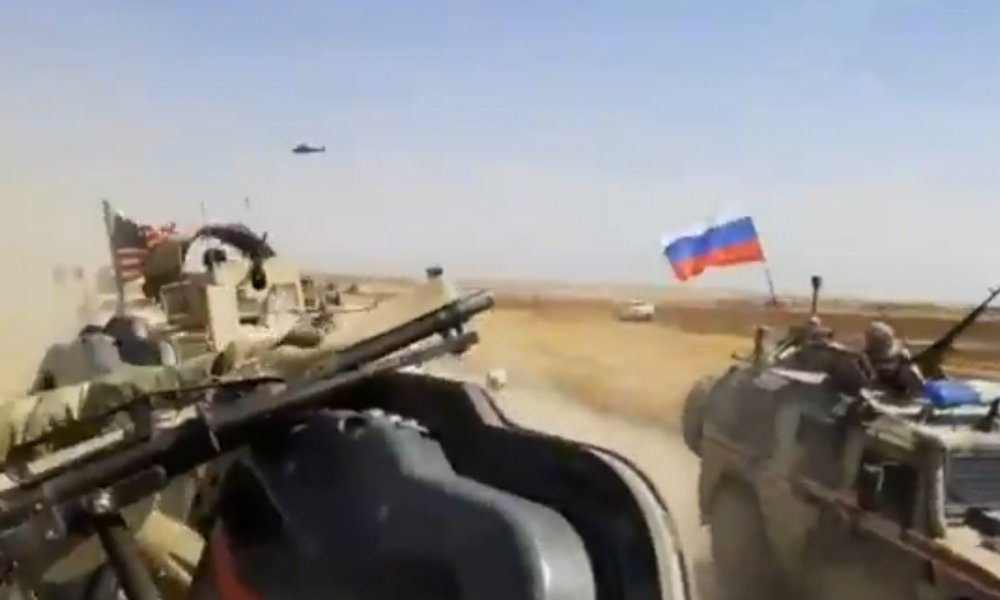 A new video surfaced this week showing an altercation between U.S. troops and Russia forces in northeast Syria.
According to Politico, four U.S. service members were injured during the altercation. The service members suffered mild concussion-like symptoms after the incident, according to a draft Pentagon statement reviewed reviewed and reported by Politico.
Videos of the encounter were later posted on Twitter. They appear to show a Russian vehicle ramming an American vehicle as a Russian helicopter flies low over U.S. troops.
You can see the clips below:
A longer video of the confrontation. US forces appear to be blocking a road and then attempt to block the path of the Russian patrol when they drive through the field. An American MaxxPro MRAP appears to collide with a Russian Typhoon-K MRAP. 319/https://t.co/iCliZSYVY9 pic.twitter.com/xZTtN6l0Ib

— Rob Lee (@RALee85) August 26, 2020