Trump Retweets Post Calling For Political Prisoners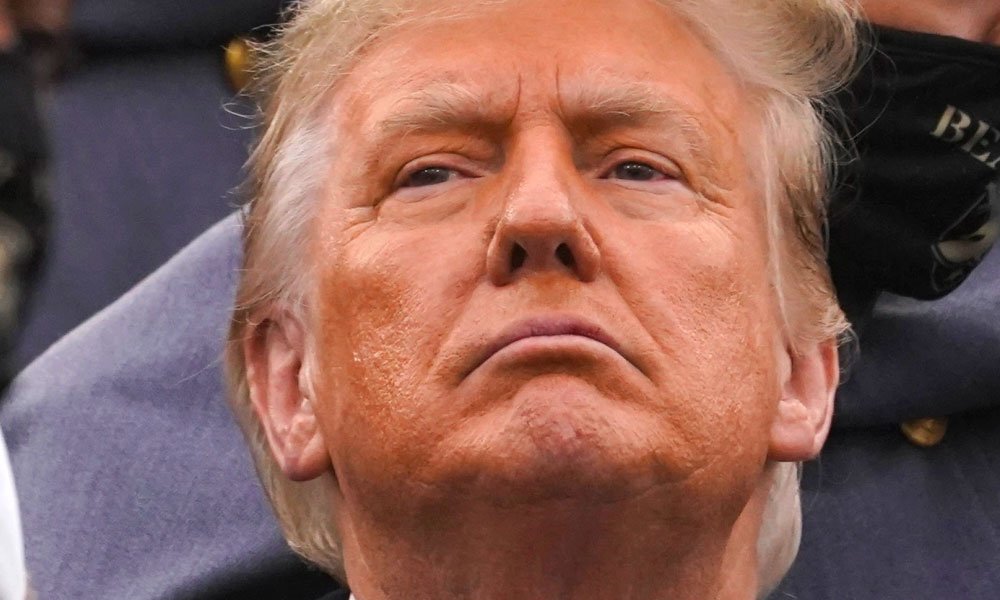 President Donald Trump and his allies continue to accuse Georgia and other states where he lost of allowing voter fraud. President-elect Joe Biden beat Trump in Georgia by about 12,000 votes, despite three vote counts and two state certifications. But that's not stopping Trump from trying to take political prisoners.
Trump retweeted a call to jail Georgia Gov. Brian Kemp and Secretary of State Brad Raffensperger —both Republicans— because they will not help his effort to overturn the election.
"President Trump @realDonaldTrump is a genuinely good man," said Atlanta attorney Lin Wood in the original tweet. "He does not really like to fire people. I bet he dislikes putting people in jail, especially 'Republicans.' He gave @BrianKempGA & @GaSecofState every chance to get it right. They refused. They will soon be going to jail."
Beneath the tweet were photos of Kemp and Raffensperger, retouched to show them both wearing masks emblazoned with the Chinese flag.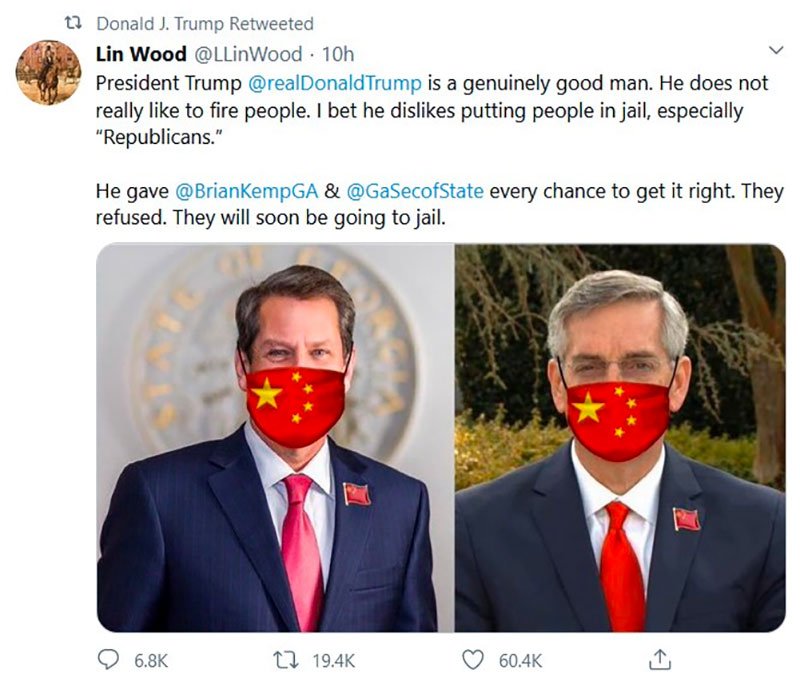 Of course, Trump won't get away with it if he tries to imprison Gov. Kemp and Secretary of State Raffensperger. But the fact that he's willing to endorse it is very disturbing.