Trump Issues Threat Of 'Audio Tapes' In Furious Rant Against Rusty Bowers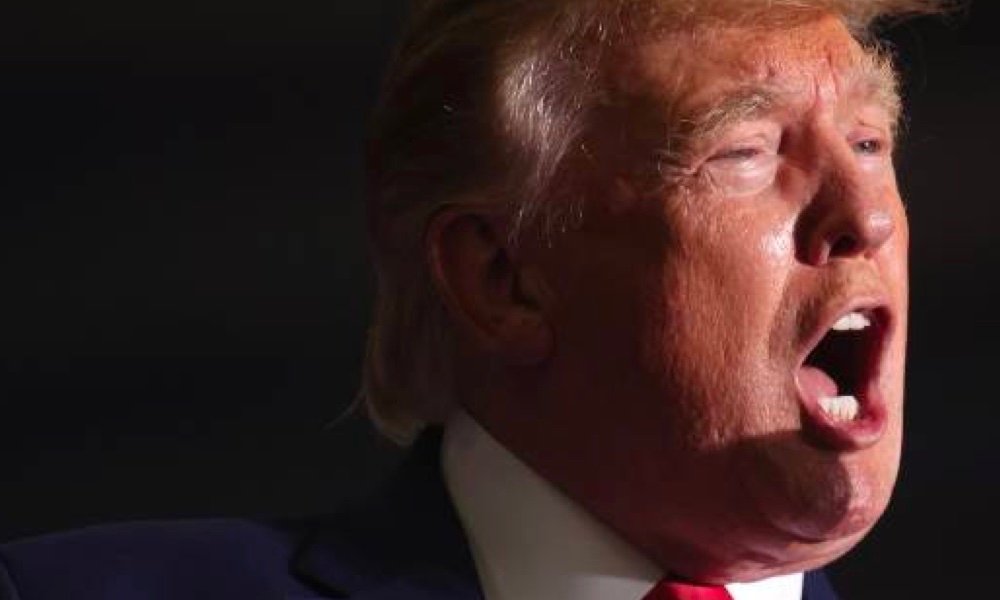 Donald Trump on Tuesday lashed out at Arizona House Speaker Rusty Bowers, who testified on Tuesday about how the former president and his allies called him to discuss a plot to overturn the state's elections after President Joe Biden narrowly defeated Trump in the key swing state.
Bowers told the Jan 6 panel that Trump's plan included a scheme to appoint pro-Trump election officials who would falsely declare a Trump victory.
However, Bowers said he would not work to overturn an election that has already been certified, even if he was unhappy with the results.
Trump, in a statement shared on Twitter by his spokesperson Liz Harrington, blasted Bowers over his testimony, accusing the Arizona Republican of conceding to him that "the election was rigged and that I won Arizona."
He also implied an audio recording of conversations between the two may exist that could contradict Bowers' testimony. "Bowers should hope there's not a tape of the conversation," he wrote.
Bowers addressed the statement in his planned testimony. He said that while he had conversations with the former president, and that parts of the statement were true, he said he never claimed the election was rigged or that Trump won Arizona.
"Anywhere, anyone, anytime has said that I said the election was rigged, that would not be true," Bowers said.
Watch:
Arizona House Speaker Rusty Bowers, when asked to clarify which parts of a recent Trump statement were not true, says: "Anyone, anyone, anytime, who said that I said that the election was rigged, that would not be true." https://t.co/I06OkZ8ypb pic.twitter.com/iMqTrrhj0T

— MSNBC (@MSNBC) June 22, 2022