Trump Has Early Morning Twitter Meltdown Over Reported Talk Of 'Martial Law'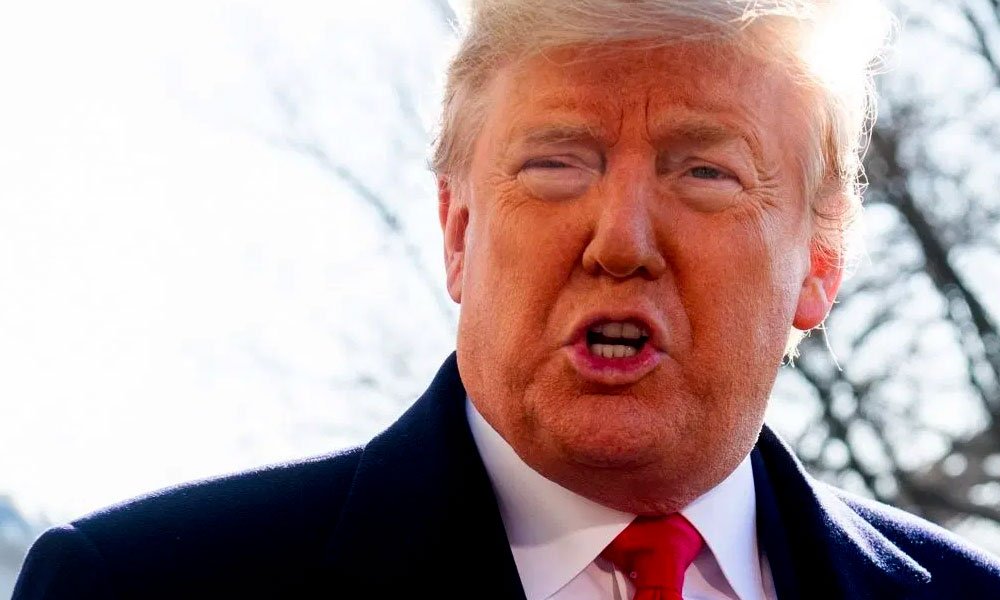 President Donald Trump on Sunday slammed a New York Times report that he's considering a proposal from former national security adviser Michael Flynn to declare martial law in order to stay in power.
In an early-morning tweet, Trump wrote: "Martial law = Fake News. Just more knowingly bad reporting!"
The Times reported Saturday that Trump convened a White House meeting with several of his closest allies and talked about imposing Martial Law as a way to prevent Joe Biden's presidency.
The idea was suggested by Trump's former Nationa Security adviser Michael Flynn, who told conservative Newmax TV that the president should "rerun" the 2020 election under military supervision.
While it was not clear if Trump endorsed the idea, White House chief of staff Mark Meadows and White House Counsel Pat Cipollone sharply pushed back on it, according to The Times.
Flynn pleaded guilty in 2017 to lying to the FBI. The president pardoned him in late November.
Meadows and Cipollone also reportedly shot down the idea of appointing Powell as a special counsel to investigate claims of widespread voter fraud. Trump's personal attorney Rudy Giuliani also pushed back against this idea, according to the newspaper.
With President-elect Joe Biden's inauguration around the corner, White House officials are increasingly concerned that the president has dug in on his attempts to overturn the election, Axios reported.
"People who are concerned and nervous aren't the weak-kneed bureaucrats that we loathe," a White House official told Axios. "These are people who have endured arguably more insanity and mayhem than any administration officials in history."
Martial law = Fake News. Just more knowingly bad reporting!

— Donald J. Trump (@realDonaldTrump) December 20, 2020