Trump Goes On Fox News To Whine About Dr. Fauci: 'He Criticized Me!', 'I Saved Thousands Of Lives'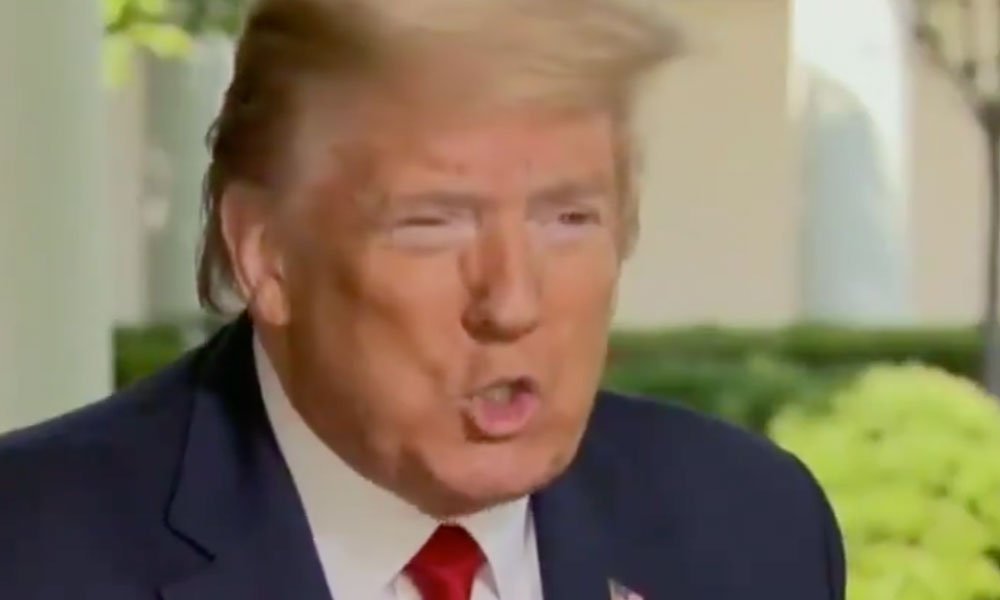 President Donald Trump said in an interview aired on Fox Business early Thursday that he disagrees with Dr. Anthony Fauci's caution on reopening the country and complained that Fauci criticized him for restricting travel to China to slow the spread of COVID-19 before bragging that he put "a very wall" on the virus.
"I was criticized by everybody, including Dr. Fauci. I put in a wall. We put in a pretty strong wall. Only a small number of people were allowed in and they were all U.S. citizens," Trump told Fox Business's Maria Bartiromo. "And then I put up a barrier to Europe, too."
"By doing this, we actually acted very early," Trump said, adding that his action "saved thousands of lives."
The president's comments come as he continues to criticize Fauci over the infectious disease expert's cautious tone on reopening the country amid the pandemic, something Trump has been eager to do in order to help revive the U.S. economy ahead of the November election.
Trump broke with Fauci, on Wednesday over his remarks Tuesday to a Senate panel warning about the adverse effects of reopening states too early.
"Look, he wants to play all sides of the equation," Trump told reporters in the Cabinet Room when asked about Fauci's comments, noting he disagreed with Fauci's cautious tone on reopening schools.
"It's just, to me it's not an acceptable answer, especially when it comes to schools," Trump said.
"Anthony is a good person, a very good person. I've disagreed with him" — Trump seems to think his opinion is worth as much as Dr Fauci's when it comes to public health policy pic.twitter.com/R3IAL21ovU

— Aaron Rupar (@atrupar) May 13, 2020