Trump Gets Trolled As Only Newsmax Airs His Final Address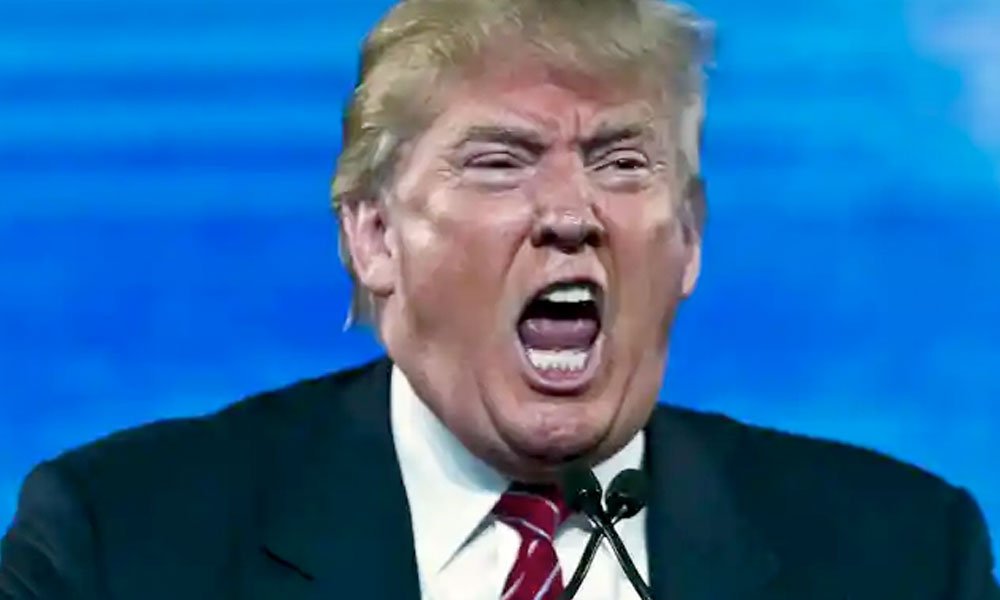 On Tuesday, Donald Trump made his final address as president of the United States from the White House. While Trump spent his speech praising himself, the only news network to air his speech was the far-right network Newsmax.
As Trump was giving his speech, President-elect Joe Biden was arriving in Washington D.C., which pushed networks to show the incoming president's appearance over Trump's speech. Even Fox News didn't show Trump's speech.
This led to the president being trolled on Twitter:
Only Newsmax is airing Trump's farewell video pic.twitter.com/AZQQco6jS7

— Jeremy Barr (@jeremymbarr) January 19, 2021
Priceless! He timed it to take the spotlight away from Biden. It didn't work

— Ashley Morgan (@AshleyM96777664) January 19, 2021
Good – please, please, please don't give Trump national airtime. EVER. again.

— blu2021 (@blu20211) January 19, 2021
Good! The divider-in -chief does not deserve the air time.

— Joy Miller (@joyamiller_joy) January 19, 2021
— Crimson Virgo✝️☮️👨‍👩‍👦‍👦💍🇺🇸✊🏽 (@virgo_bamagirl) January 19, 2021
Even the National Enquirer looks at Newsmax and thinks, "Why the HELL do people waste their time with that BS??"

— TheHorror TheHorror (@10davi01) January 19, 2021
More Americans will unnecessarily die and the country will suffer in other ways because Trump deprived Biden and all of us of a proper Presidential transition.

— Michael Beschloss (@BeschlossDC) January 19, 2021
Trump, who lied about the election results for two months and held just a handful of public events after losing, says in his farewell speech that Americans don't need to be "sheltered and protected from those with whom we disagree."

— Kyle Griffin (@kylegriffin1) January 19, 2021
The Bidens have landed at Joint Base Andrew's and being welcomed! What is striking how Donald Trump is in his feelings. He did not offer a military plane for the Biden's to fly to DC as traditionally done by the outgoing president!

— AprilDRyan (@AprilDRyan) January 19, 2021
RELATED: Mike Pence Makes It Clear He Wants Nothing To Do With Trump