Trump Fires Off Frantic All-Caps Tweet Demanding To 'STOP THE COUNT!', Gets Trashed In Response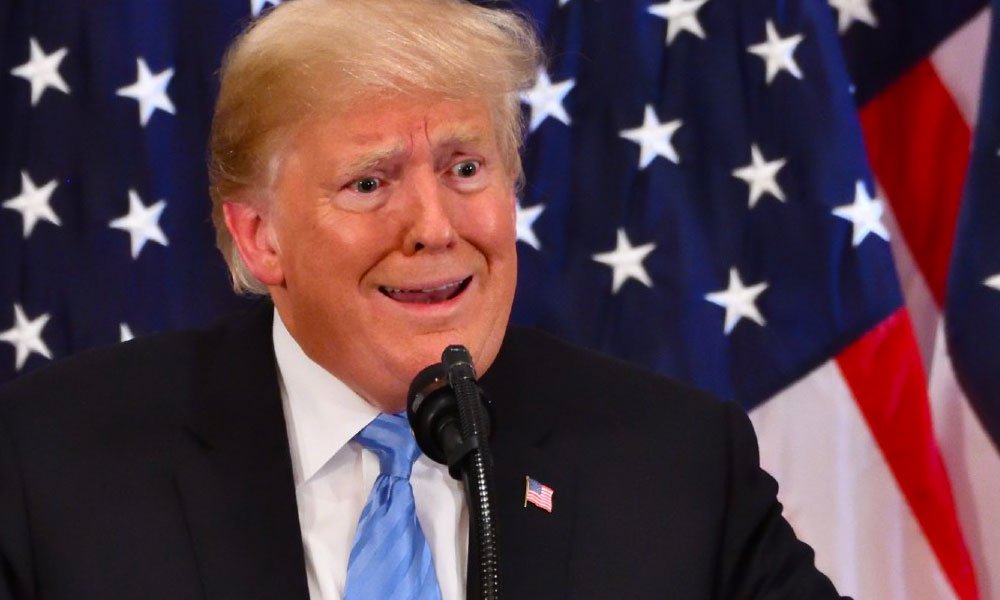 President Donald Trump is in a furious Twitter bend this morning, demanding to stop key swing states from counting absentee ballots tweeting as his path to victory continues to evaporate.
Trump and his lawyer filed legal challenges on Wednesday that could drag on the election even if Democratic opponent Joe Biden is named the projected winner by news organizations. These lawsuits will all hinge on Trump's false theory that the valid votes being counted in these states are somehow fraudulent.
There is no merit to these claims of fraud, nor any evidence presented. But Trump to peddle false claims.
And as Biden's vote shares in Michigan, Nevada, Pennsylvania, Wisconsin and Georgia crept up on the strength of mail-in ballots, the angry President took to Twitter to rant about the election process.
"STOP THE COUNT!" the President wrote. He then followed by claiming "a big win" in Pennsylvania.
As expected, his tweet was met with a swift response:
STOP THE COUNT!

— Donald J. Trump (@realDonaldTrump) November 5, 2020
Big legal win in Pennsylvania!

— Donald J. Trump (@realDonaldTrump) November 5, 2020
Anyone that screams "stop the count" is un-american. period.

— Angela Belcamino (@AngelaBelcamino) November 5, 2020
Aside from how moronic these tweets from Trump are about the COUNTING of votes, they are extremely dangerous because he is inciting his cult members. He is fueling their warped fears & doubts. They then spread this propaganda on his behalf. It's all very sick & toxic.

— MURRAY🧢🇺🇸 (@murray_nyc) November 5, 2020
Yes, stop the count and Biden wins as he is ahead in NV and AZ!

— MURRAY🧢🇺🇸 (@murray_nyc) November 5, 2020
— 🌊The whistleblower🌊 (@PopRaver) November 5, 2020
— mark (@MarkDistance) November 5, 2020
So STOP counting in Pennsylvania but COUNT ALL the votes in Arizona? Or just stop now everywhere? I'm confused. pic.twitter.com/9E2LPugYGq

— Milla Rice (@Milla_Rice) November 5, 2020
1. That's not the way it works. We count ALL votes, and then see who won.

2. If they stop the count, you lose.

— Jaye Scott (@xMoonOfNeptune) November 5, 2020
"Stop counting legally cast ballots because when they all come in I'm going to lose!"

Our democracy does not exist to serve your needs.

— Siobhán (@donnnsiobhan) November 5, 2020