Trump Economist Says Quarantine Protestors Are The 'Modern-Day Rosa Parks'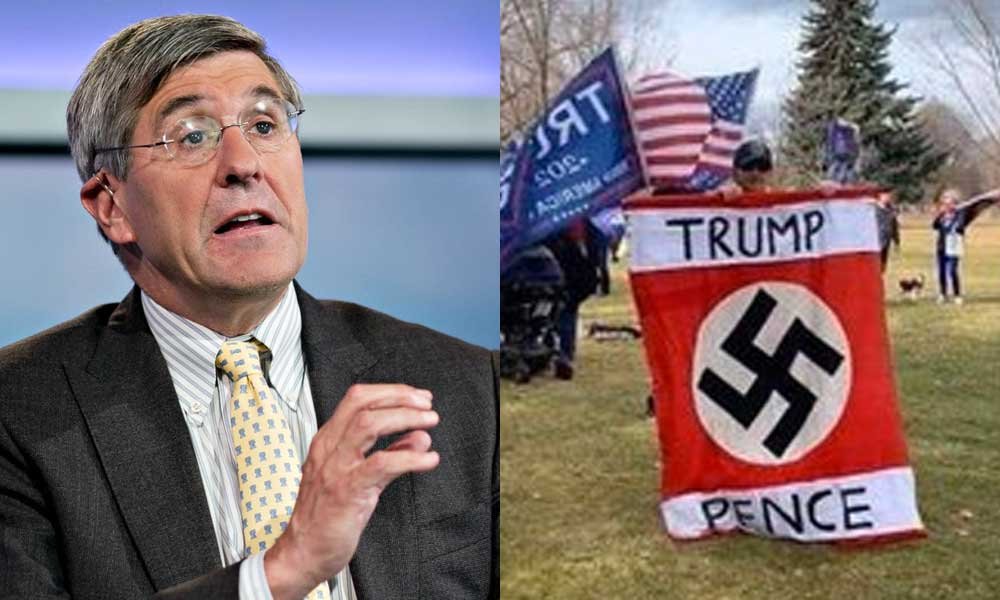 Pro-Trump economist Stephen Moore praised Trump supporters for protesting the ongoing shutdowns across the nation and compared them to civil rights icon Rosa Parks.
Moore, who is on Trump's council tasked with reopening the country, appeared on an interview this week where he spoke about helping to plan a protest of Wisconsin's state-at-home order
Moore said he's organizing a "drive-in" in Wisconsin to protest the state's stay-at-home order issued by Gov. Tony Evers, which was extended to May 26 this week.
"They're going to shut down the Capitol. Shh. Don't tell anybody," Moore said, referring to the protesters.
"This is a great time for civil disobedience. We need to be the Rosa Parks here and protest against these government injustices," he said later in the video.
Moore was also interviewed by the Washington Post on Friday where he claimed that these protestors are the "modern-day Rosa Parks."
"I think there's a boiling point that has been reached and exceeded," he told the newspaper.
"I call these people the modern-day Rosa Parks — they are protesting against injustice and a loss of liberties," he added
RELATED: Fox News Host Says Trump Supporters Waving Nazi Flag At Protest Were Just Being 'Ironic'