Trey Gowdy Calls Out 'Failed Candidate' Keri Lake For Lying About George Soros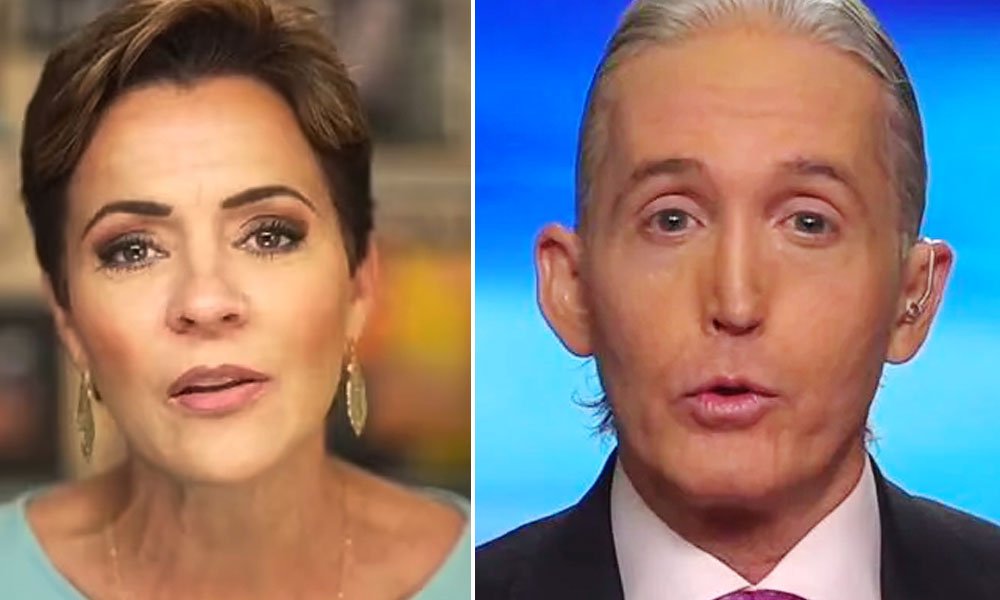 On Sunday, former US congressman and current Fox News Trey Gowdy called out defeated Republican gubernatorial candidate Kari Lake, of Arizona, for falsely claiming that Florida Gov. Ron DeSantis had been endorsed by liberal billionaire George Soros for president in 2024.
Lake last week posted a tweet featuring a false claim made by the right-wing Gateway Pundit website about Soros giving DeSantis his endorsement even though Soros is a staunch liberal and DeSantis is a hardcore conservative.
Addressing Lake's false claim, Gowdy called her a "failed candidate" and proceeded to set the record straight.
"This attack was from a failed Republican gubernatorial candidate in Arizona," the former congressman said, referring to Lake."
He added: "Three months ago, she thought that Ron DeSantis was the best thing since sliced bread. Now she wants you to think that Gov. DeSantis was endorsed by George Soros. Of course, that's not true — but why let the truth get in the way?"
Watch the segment below.
Gowdy: DeSantis has not announced his plans for 2024. But that has not stopped the attacks from coming, not attacks from the New York Times or Washington Post, this attack from a failed Republican gubernatorial candidate in Arizona. pic.twitter.com/UjLKB6GFhq

— Acyn (@Acyn) February 20, 2023