The Lincoln Project Slams Susan Collins Again In Scathing New Ad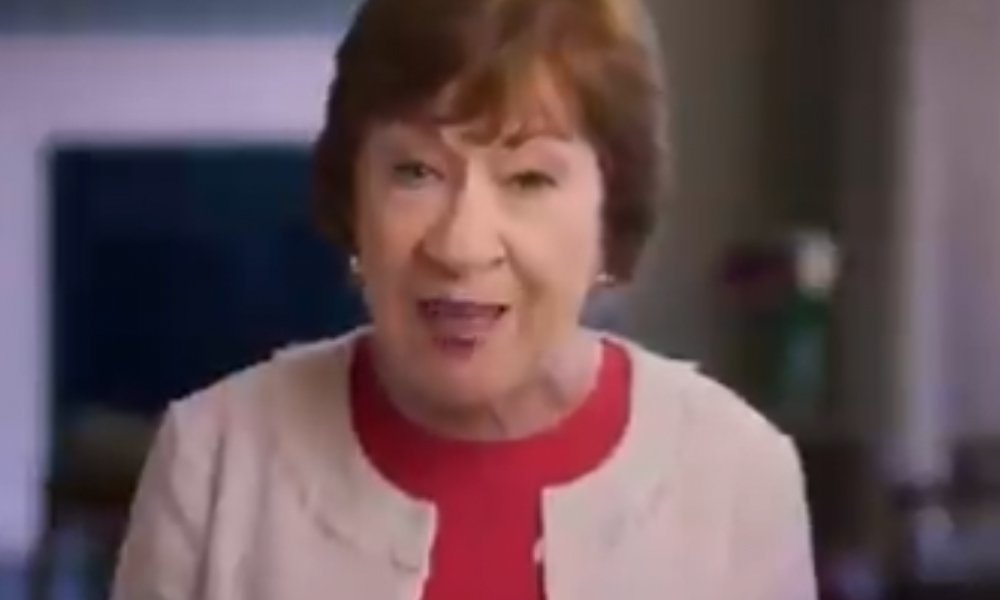 Susan Collins became the center point of the latest Lincoln Project ad.
The group had released an ad against the Maine Republican earlier this week, calling her "Trump Stooge."
On Saturday, they decided to launch another ad trolling her new re-election ad defending her integrity.
The Lincoln Project modified the ad with a Seinfeld-like laugh track.
Susan Collins produced a campaign video of "Real Mainers" but was caught actually casting old staff and Maine GOP officials?

That sounds like an episode of pic.twitter.com/gORZVFufFt

— The Lincoln Project (@ProjectLincoln) August 2, 2020
You can also see the other Lincoln Project ad below:
RELATED: New Report Highlights How Key Republican Voters Are Fed Up With Donald Trump And His GOP Enablers