2 Tennessee Republicans Facing 20 Years In Prison After Being Indicted On Bribery, Money Laundering Charges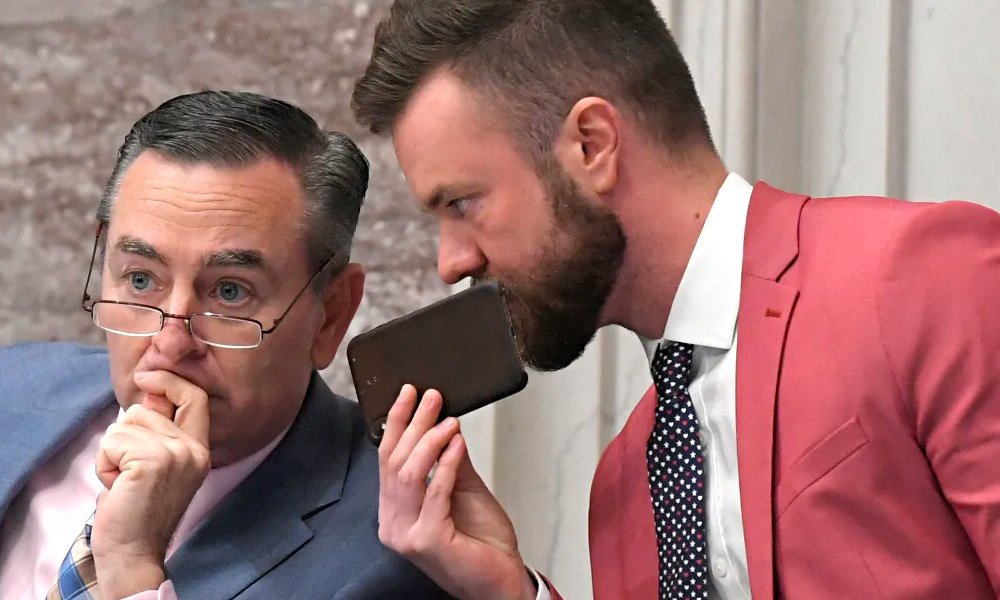 Federal agents on Tuesday arrested Tennessee's former House Speaker Glen Casada and his chief of staff, Cade Cothren, both Republicans, on federal charges including bribery, kickbacks and conspiracy to commit money laundering.
The arrests came weeks after the abrupt resignation of another Republican, Rep. Robin Smith, who pleaded guilty to federal wire fraud charges involving Casada and Cothren. The pair faces up to 20 years in prison if convicted.
As reported by Associated Press' Kimberlee Kruesi and Johnathan Mattise, "both men pleaded not guilty Tuesday and received pretrial release with travel restricted to the middle district of Tennessee unless otherwise approved."
"The 20-count charging document alleges Casada and Cothren exploited their positions of power by working with another unnamed lawmaker to funnel money to themselves using a political consulting firm — known as Phoenix Solutions, LLC — to conceal their involvement," the report states.
Read it the Associated Press report, via HuffPost.