Suspected 'Foot Fondler' Arrested After Targeting Sleeping Women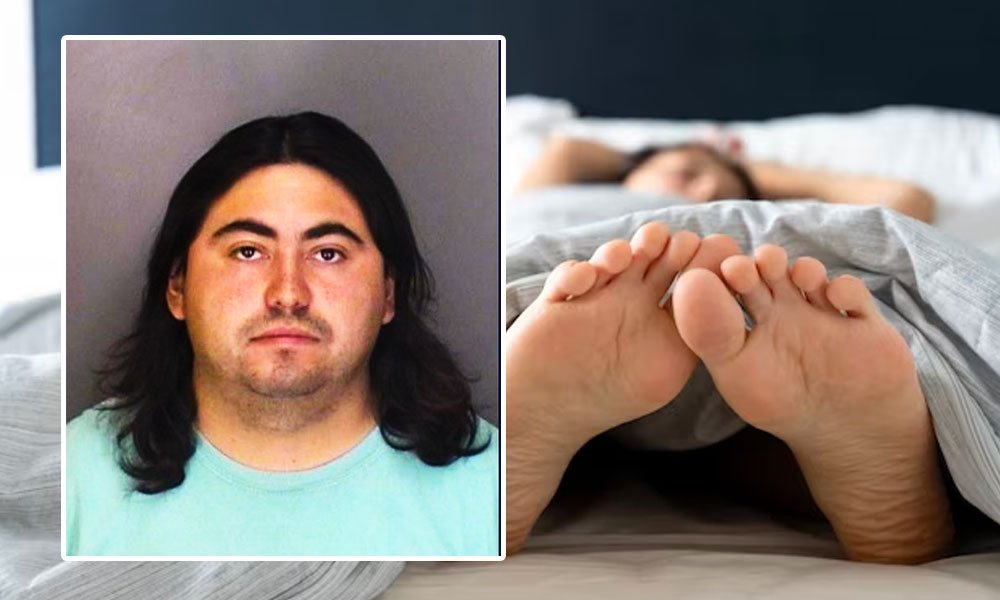 Police have arrested a 26-year-old man named Mark Anthony Gonzales, who was suspected of trespassing and stealing women's shoes in California. He allegedly broke into two separate condos in Nevada, near the California border, and fondled the feet of sleeping women inside.
According to local authorities, the suspect gained access through unlocked screen doors and entered the victims' bedrooms, where he proceeded to rub their feet, waking them up abruptly. Upon confrontation, Gonzales quickly fled the scene.
Gonzales was arrested at his residence in Atwater, California, with the assistance of California authorities, the Douglas County Sheriff's Office said in a statement. He is being held on $50,000 bail and will be extradited back to Nevada for the alleged break-ins there.
They further stated that Gonzales was known to local law enforcement and suspected of several crimes, including stealing women's shoes, trespassing, and engaging in sexual self-gratification during some of these incidents. The sheriff's office expressed concern that Gonzales' crimes were escalating in nature.
Sheriff Dan Coverley emphasized the significance of the arrest, particularly due to the alarming nature of such crimes, and stated that it provides a sense of safety to the victims and the community.
It is worth noting that roughly a third of burglars enter through unlocked front doors, according to security company ADT. While national statistics on toe-sucking incidents during break-ins are not available, there have been other similar reports, such as an alleged incident at a Hilton Hotel in Tennessee, where a man awoke to find a hotel employee suckling on his feet.