Sinkhole Opens Up Outside Medical Center, Swallows Up Cars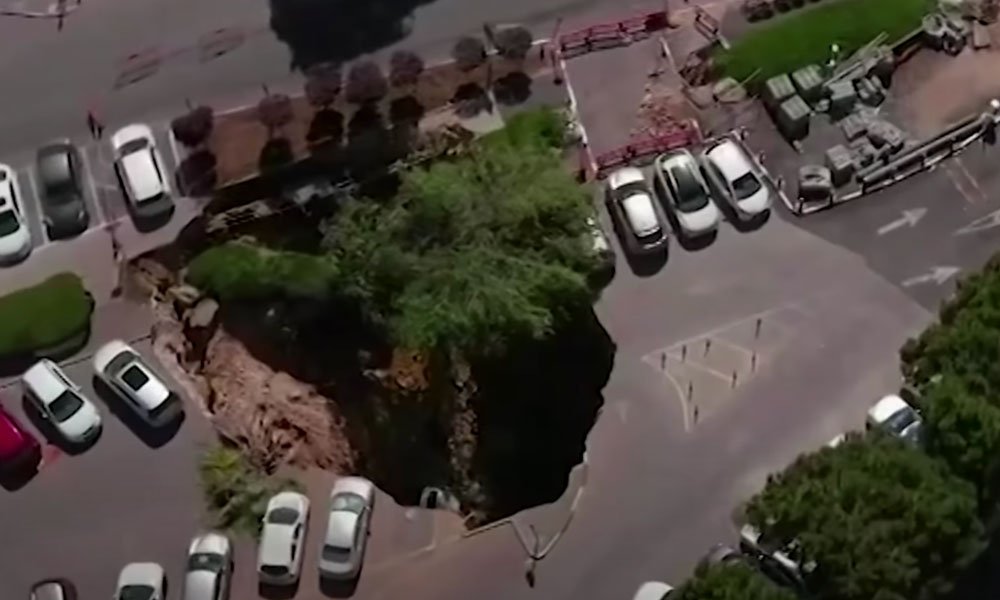 A surveillance video has emerged online showing the moment a sinkhole opens up at a parking lot outside a Medical Center in Jerusalem, and cars falling into the sinkhole.
Israeli police, backed by rescue and fire services, blocked the roads surrounding the hospital to conduct searches in the area.
Watch the video below via The Guardian.