Secret Service Agents Blast Trump For Putting Them In 'Unnecessary Danger'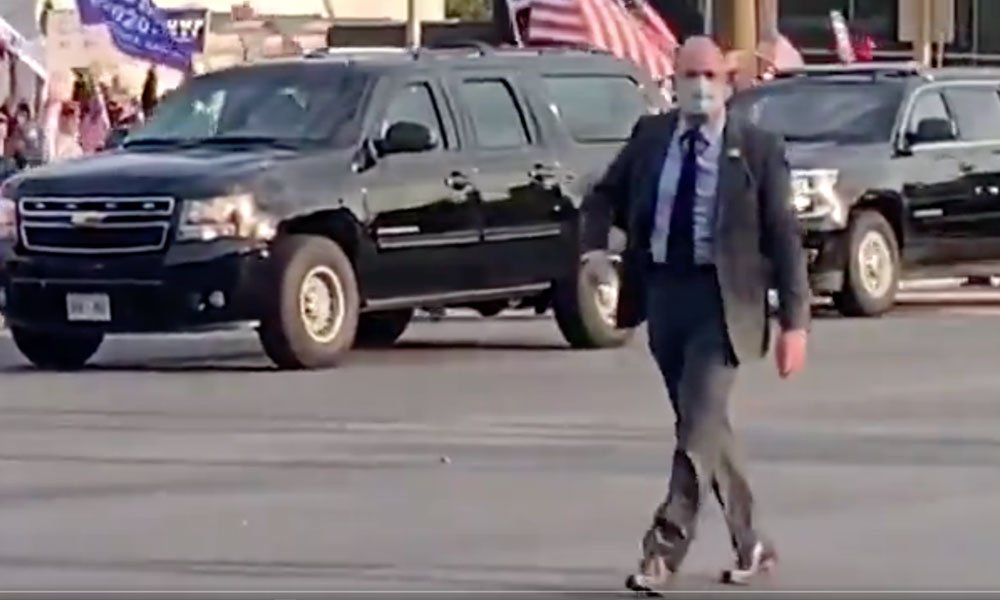 Multiple Secret Service agents are slamming President Donald Trump's political stunt after he left Walter Reed Medical Center Sunday evening in an SUV to greet supporters outside, accusing the president of putting his protective detail in "unnecessary danger."
"He's not even pretending to care now," an agent who requested anonymity told The Washington Post.
"That should never have happened," another unidentified agent who works in both the presidential and first family detail said, according to CNN. "The frustration with how we're treated when it comes to decisions on this illness goes back before this though. We're not disposable."
Agents are authorized to decline requests that would place the president at risk, but not those that would put themselves at risk.
Trump was hospitalized Friday, hours after the White House announced he had tested positive for coronavirus. The Sunday trip was his first public appearance since he was hospitalized and follows the release of conflicting information by the White House and the president's doctors on his condition.
The White House has defended the safety of the president's short trip outside the hospital, saying that "appropriate precautions were taken in the execution of this movement to protect the president and all those supporting it."