Ron Johnson Hit With New Ad Highlighting His Involvement In Trump's Coup Attempt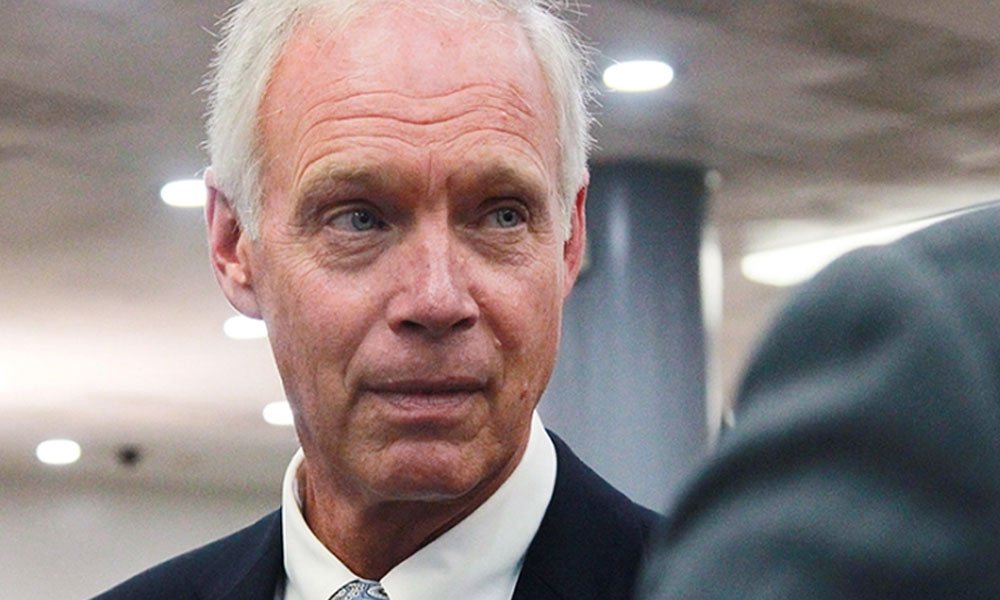 A new political ad released on Thursday by Mandela Barnes' campaign highlights Sen. Ron Johnson's (R-Wisc.) involvement in Donald Trump's attempted coup and the January 6 attack on the U.S. Capitol.
Johnson came under fire in June when the House select committee investigating the Capitol attack revealed that a member of his staff texted a staffer for then-Vice President Mike Pence on Jan. 6, saying that the senator wanted to hand off fake elector votes from Michigan and Wisconsin to the vice president.
The 30-second ad features clips from news reports that bring attention to Johnson's association with Jan. 6 and argues that the Republican senator "can't be trusted."
"Shocking evidence that implicated Republican Sen. Ron Johnson of Wisconsin [and his office] in Donald Trump's coup plot," MSNBC's Chris Hayes says in a clip from his June show displayed in the ad.
The video also features audio of Johnson in August saying his "involvement lasted seconds."
"Ron Johnson can't be trusted," the ad reads at its conclusion.
The 30-second spot was released the same day the Jan. 6 select committee is slated to hold its ninth public hearing.
With just under one month to go until Election Day in Wisconsin, recent polls show Johnson is slightly ahead of Barnes, 49.5 percent to 46.7 percent.
Johnson — who has become embroiled in controversies for comments made regarding Social Security and Medicare, the COVID-19 pandemic on the Capitol riot — is running for reelection in Wisconsin against Barnes, the first African American to serve as Wisconsin's lieutenant governor.
If Barnes wins, he would be the first Black senator from Wisconsin.
The nonpartisan Cook Political Report rates the seat a toss up.
Watch the ad below.