Roger Stone Brags About Being Back On Twitter, Immediately Gets Re-Banned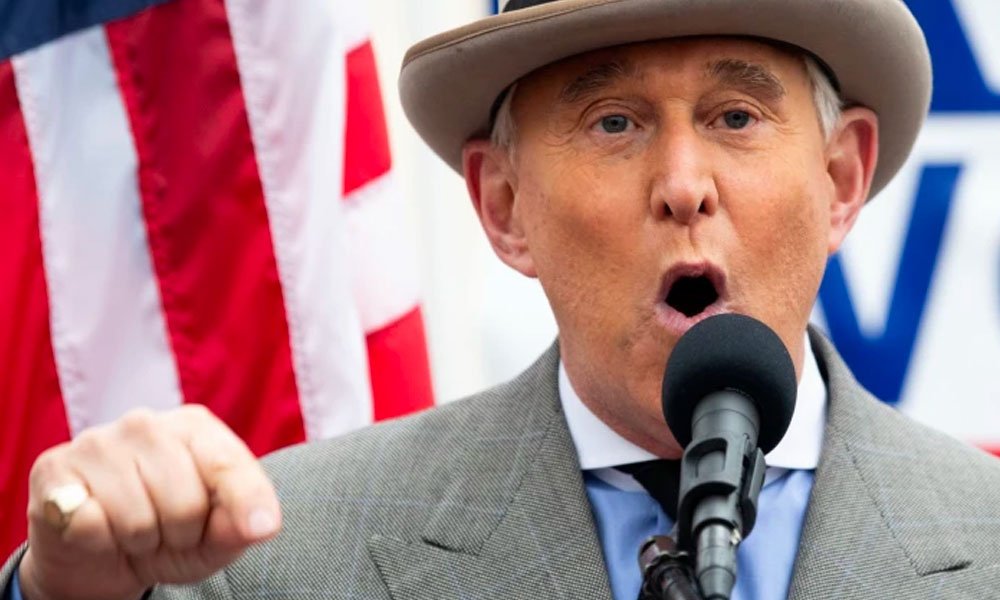 Republican 'dirty trickster' Roger Stone seemed to have taken Elon Musk's acquisition of Twitter as a free pass to return to the platform after being permanently banned in 2017. He was wrong.
"Well bitches I'm back on Twitter. I'm anxious to see how strong Elon Musk's commitment to free speech is," Stone bragged on Telegram Thursday morning.
According to The Daily Beast, however, "his homecoming didn't last long, as the longtime ally of ex-president Donald Trump was re-banned within hours of creating his new account. After the new account, @RogerStoneUSA, was connected to the self-described 'dirty trickster,' he was banned within minutes—again."
The Daily Beast reached out to Twitter and a spokesperson told the outlet that Stone's account "was permanently suspended for violations of the Twitter Rules, specifically our ban evasion policy."
Following the new ban, Stone returned to Telegram to complain about it.
"My new Twitter account was suspended after just six hours. So much for free speech," he further wrote after getting the boot. "Just makes me like Telegram all the more."
Read it at The Daily Beast.