Prosecutor Who Withdrew From Roger Stone Case Was Pressured To Cut Stone 'A Break' Because Of His Ties To Trump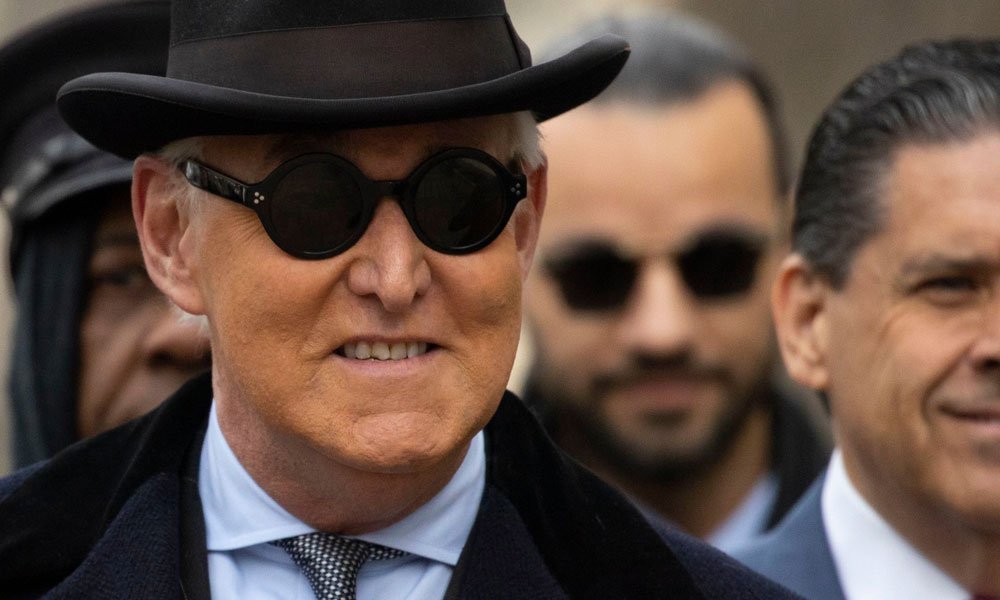 Aaron Zelinsky, one of four prosecutors who quit the Roger Stone case after the former Trump campaign official received a light sentence, is now claiming that he and his colleagues were pressured to cut Stone "a break" because of his relationship with Donald Trump.
Zelinsky submitted a statement to Congress this Tuesday ahead of his appearance in front of the House Judiciary Committee Wednesday.
"What I saw was the Department of Justice exerting significant pressure on the line prosecutors in the case to obscure the correct Sentencing Guidelines calculation to which Roger Stone was subject – and to water down and in some cases outright distort the events that transpired in his trial and the criminal conduct that gave rise to his conviction," a portion of his statement read. "Such pressure resulted in the virtually unprecedented decision to override the original sentencing recommendation in his case and to file a new sentencing memorandum that included statements and assertions at odds with the record and contrary to Department of Justice policy."
"What I heard – repeatedly – was that Roger Stone was being treated differently from any other defendant because of his relationship to the President," Zelinsky added. "I was also told that the acting U.S. Attorney was giving Stone such unprecedentedly favorable treatment because he was 'afraid of the President.'"
A bombshell statement to Congress from Aaron Zelinsky, the prosecutor in the Roger Stone case who says he withdrew because of "wrongful political pressure": https://t.co/qflT5oEYYn

— Natasha Bertrand (@NatashaBertrand) June 23, 2020
Zelinsky will appear alongside antitrust prosecutor John Elias, who plans to testify that Attorney General William Barr personally ordered the Justice Department's Antitrust Division to launch politically motivated reviews of 10 cannabis mergers.
RELATED: Trump's Reelection Campaign Has Received Thousands In Cash From Donors With Ties To Chinese Government: Report