Ex Pastor And Founder Of 'Cowboys For Trump' Sentenced For Role In Jan 6 Attack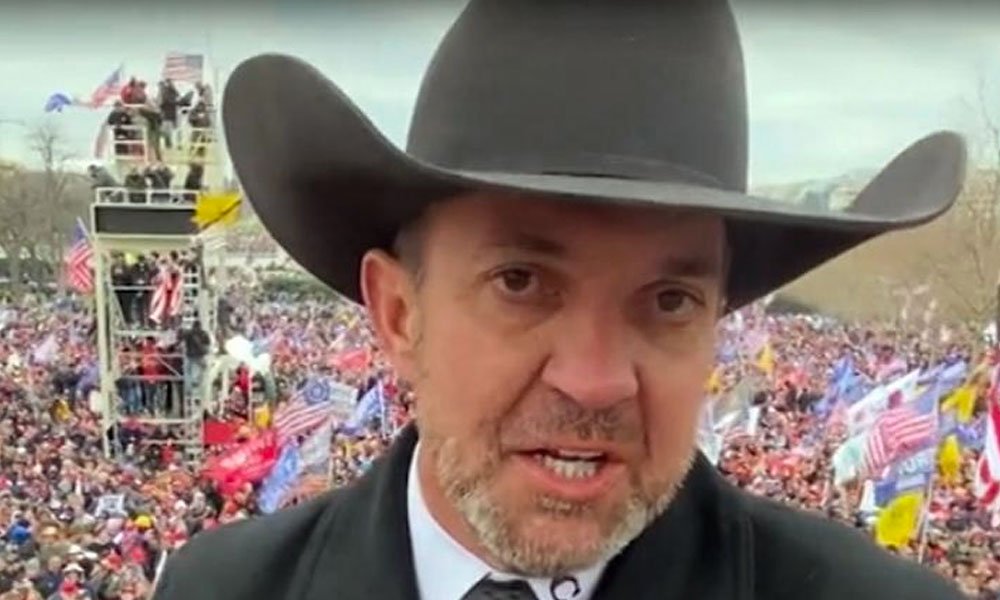 On Friday, New Mexico county commissioner and founder of "Cowboys for Trump" Couy Griffin, was sentenced to 14 days in jail, fined $3,000 and given one year supervised release with the requirement that he complete 60 hours of community service.
However, Griffin, a fervent election-fraud conspiracy theorist and promoter of Donald Trump's big lie, avoided additional jail time because he was held in jail for several weeks while awaiting trial.
Griffin was videotaped at the Capitol saying he hoped that Pence would "do the right thing." During trial, he argued during his trial that he was peaceful on January 6 and even calmed a group of rioters by leading them in prayer.
The ex-pastor also told his colleagues on the county commission that he would return for Joe Biden's inauguration with his revolver and rifle.
As noted by CNN, "Griffin is still relentlessly pushing claims of election fraud, going as far as refusing to certify the recent primary results in his county, which the Justice Department cited to bolster its argument that Griffin should spend several months in jail."
Griffin asked for two months probation, claiming that he had already incurred harsh punishments like being held in jail for several weeks after being arrested when he returned to DC on January 17, 2021.