No More Phoning In: Judge Orders Giuliani To Appear In Person 'Every Day' Of Defamation Trial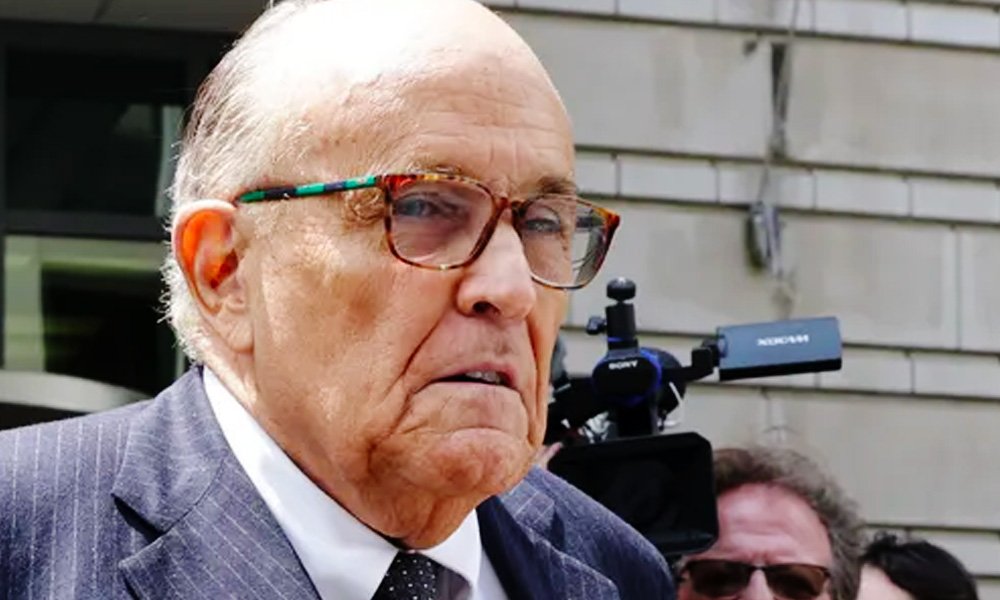 Rudy Giuliani is set to face a defamation trial related to Georgia election workers Ruby Freeman and Wandrea ArShaye Moss, and U.S. District Judge Beryl Howell has ordered the former personal attorney to Donald Trump to be physically present in court for the entirety of the trial.
This trial will determine the extent of damages Giuliani owes Freeman and Moss, following his false accusations of election fraud in Georgia in November 2020. Judge Howell had previously found Giuliani liable for defamation after he refused to cooperate with the discovery process.
Giuliani's legal troubles have been mounting since his role in promoting baseless election conspiracies. He, along with Trump, faces criminal racketeering and conspiracy charges related to election subversion efforts in Georgia. Over a dozen individuals are implicated in this alleged scheme, and Giuliani has pleaded not guilty.
The former New York mayor's financial woes are also growing, as he faces multiple lawsuits, including a more than $1 million claim from his former attorney and firm, Davidoff Hutcher & Citron. He has allegedly paid only a fraction of his outstanding legal fees.
Additionally, Giuliani faces serious sexual harassment allegations from former associates. Noelle Dunphy claims he harassed and assaulted her during her employment, including lewd conduct during work calls with high-profile clients. Giuliani denies these allegations.
The development comes on the heels of another sexual assault claim made by former Trump White House aide Cassidy Hutchinson, who alleges inappropriate conduct by Giuliani during the events of January 6.
Coincidentally, the court order requiring Giuliani's in-person appearance for this trial falls nearly a year after he missed a court appearance involving hefty divorce payments owed to his ex-wife Judith Giuliani.