New Mexico Cop Heard Saying 'I'm Going To Choke You Out' Right Before Choking Victim To Death: Listen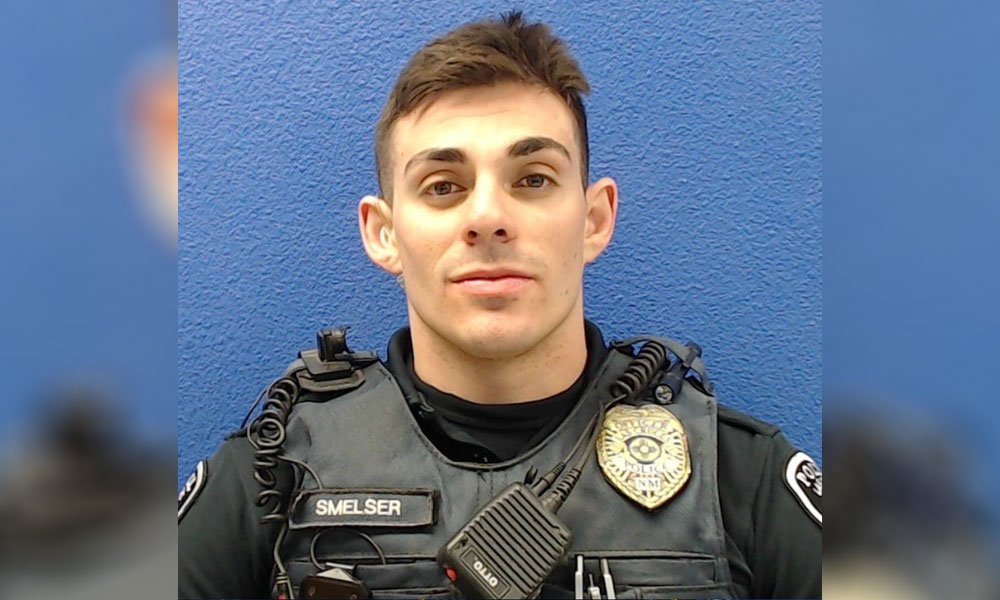 Local Las Cruces, New Mexico network KOB 4 obtained video footage from a February incident of a police officer using a restraint maneuver on a man, which ultimately turned deadly.
In the video, officer Christopher Smelser can be heard telling the suspect that he would be choking him out.
The incident took place earlier this year. According to the report, it was during a traffic stop when police learn Antonio Valenzuela had a warrant for a probation and parole violation.
Valenzuela is then seen running.
After tasing him multiple times, the officers catch up to Valenzuela and tackle him to the ground.
The struggle lasts for more than four minutes.
"I'm going to (expletive) choke you out," officer Smelser can be heard telling Valenzuela.
Valenzuela can be heard gasping for air and eventually dies at the scene.
According to internal police records, Smelser used a lateral vascular neck restraint, a maneuver with a controversial history.
Smelser has since been fired and charged with involuntary manslaughter.
In a statement, the chief of the Las Cruces Police Department expressed his condolences to Valenzuela's family.
"Words are insufficient to bring comfort to Antonio Valenzuela's family, but I extend my sincere condolences for their loss," Chief Patrick Gallagher said.
Take a look at the footage below (Warning, video contains graphic content):
RELATED: Fox News Pundit Outraged Over Chokehold Bans, Says Police Are 'Allowed' To Shoot Instead: Watch