MyPillow Guy Vows To Launch One-Billion-Users, Unbreakable Social Media Platform To Go After Vaccines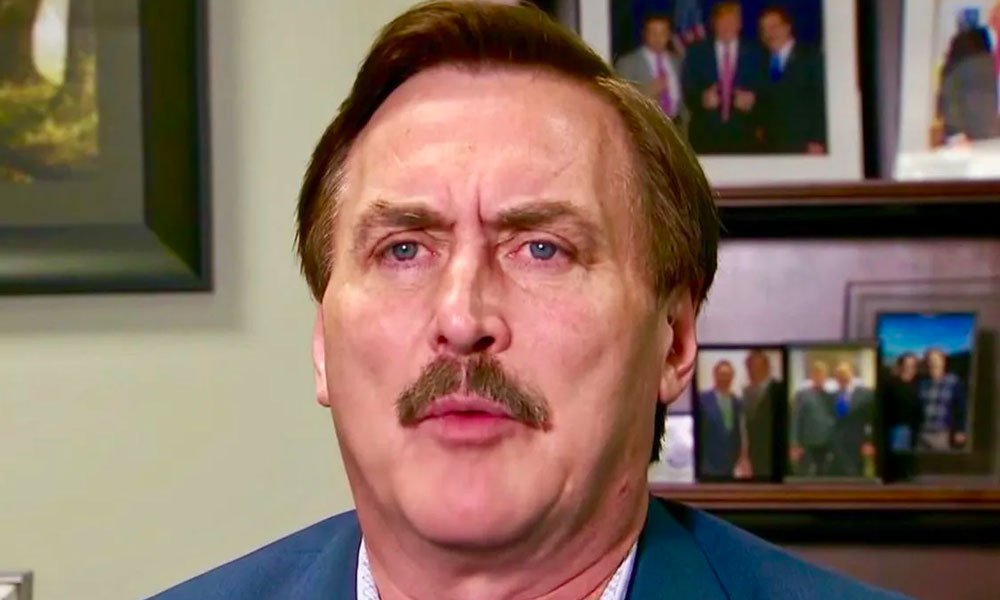 MyPillow CEO and fervent Donald Trump worshiper Mike Lindell has vowed to launch a social media platform, called "Frank" at the moment, that will be made impervious to the threat of the big technology companies taking it down and will have the capability to handle "a billion" users.
Lindell's remarks came during an interview on Steve Bannon's podcast, Newsweek reports.
The pillow maker also stated that there will be no restraints on members who will be free to express skepticism on topics ranging from whether vaccines work to casting doubt on election results.
Lindell said he expects "influencers" to flock to Frank, explaining, "None of these guys are going to be able to take this down. We're gonna all come over there. All the influencers… all these people that can't say on their podcasts the word 'Dominion,' or they can't say 'vaccine, a vaccine is bad for you.'"
"They are going to be able to speak out and speak freely and it's going to be amazing. The voices of hundreds of millions of people are going to be heard," he said. "It is going to be the most safest, securest and able to handle a hundred, two hundred, a billion people."
Dominion Voting Systems is suing Lindell for $1.3 billion for falsely claiming that the company installed an algorithm to help Biden win the election.
Regarding keeping the site up and running, a problem that has dogged competitor Parler, Lindell claimed he has bought his own servers "in order to stop takedowns by technology giants such as Amazon, Apple, YouTube and Google," according to the report.