Michael Cohen Blasts 'Cult Leader' Trump, Urges Him To 'Resign Now' And Let Pence 'Pardon' His Crimes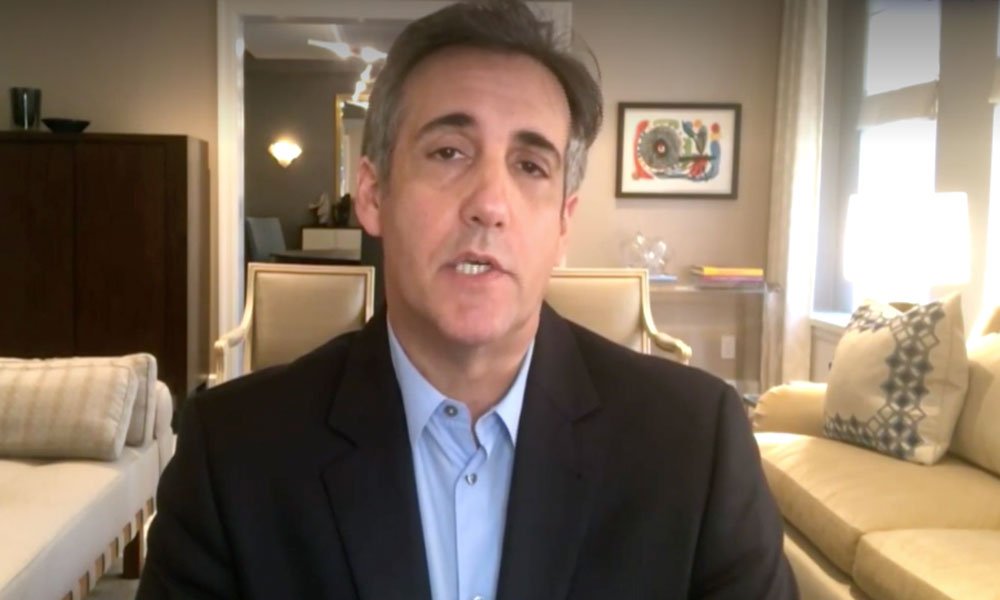 During an interview on NBC, President Donald Trump's former personal attorney, Michael Cohen offered a piece of advice for his former boss, telling him to "resign now" and let Mike Pence pardon his crimes"." He also compared the president to a cult leader.
"I describe Mr. Trump as a cult leader, and I was in this cult," Cohen, referring to his book, "Disloyal," told NBC host Lester Holt.
"While I was in the cult, I was really refusing to acknowledge that the actions I was performing for my boss were morally wrong," Cohen added.
Cohen said if would tell Trump to "resign now."
"Let Mike Pence pardon you from any and all potential crimes that will come out against you, and that would be my recommendation to you," he told NBC.
Cohen was sentenced to three years in prison for tax evasion and campaign finance violations in 2018. He was released into house arrest due to the coronavirus pandemic, before being rearrested. He filed a lawsuit arguing his return to prison was an attempt to prevent him from releasing the book, with a judge finding in his favor in late July.
In the book, Cohen reportedly refers to the president as an "organized crime don" and says that the campaign finance scheme for which Cohen was convicted could lead to charges for the president after he leaves office.
"If it comes out, I'm not sure how it would play with my supporters. But I bet they'd think it's cool that I slept with a porn star," Trump said about his affair with Stormy Daniels, according to Cohen.
Cohen also alleges Trump made racist comments about former President Barack Obama and Nelson Mandela and the president described Cohen's then-15-year-old daughter as "hot."
Watch portion of the interview in the video below from NBC News: