McConnell, Who Had a Triple Heart Bypass Surgery, Says 'No Concern' Despite Visible Signs Of Serious Health Problems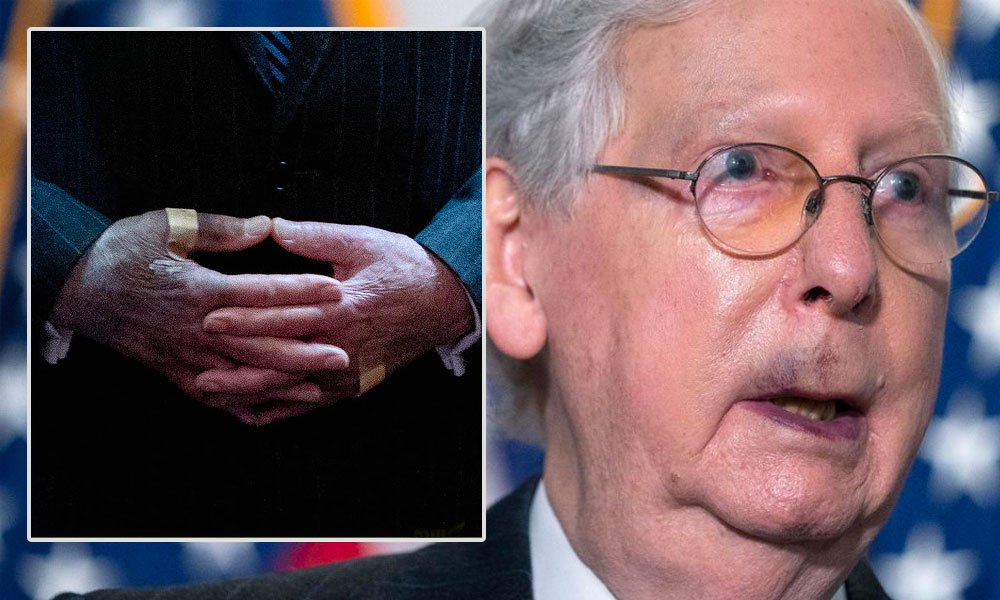 Senate Majority Leader avoided questions from reporters regarding his health Thursday afternoon, telling them there were "no concerns" despite his hands being heavily bruised and his lips featuring a large black and blue.
McConnell, who survived polio as a child, fractured his shoulder after he tripped and fell at his Kentucky home in 2019 and also had triple heart bypass surgery in 2003, said there were "no concerns" after reporters asked him about what appeared to be bruises and bandages on his hands in recent days.
"Of course not," McConnell told reporters in the Capitol when asked if he had any health issues people should know about.
The 78-year-old, who is up for reelection, did not respond when asked if he was being treated by a doctor. An aide to McConnell also declined to provide any additional details when asked multiple times about the majority leader's health.