Mark Meadows, Other Trump Allies Plead 'Not Guilty' In Georgia Election Interference Case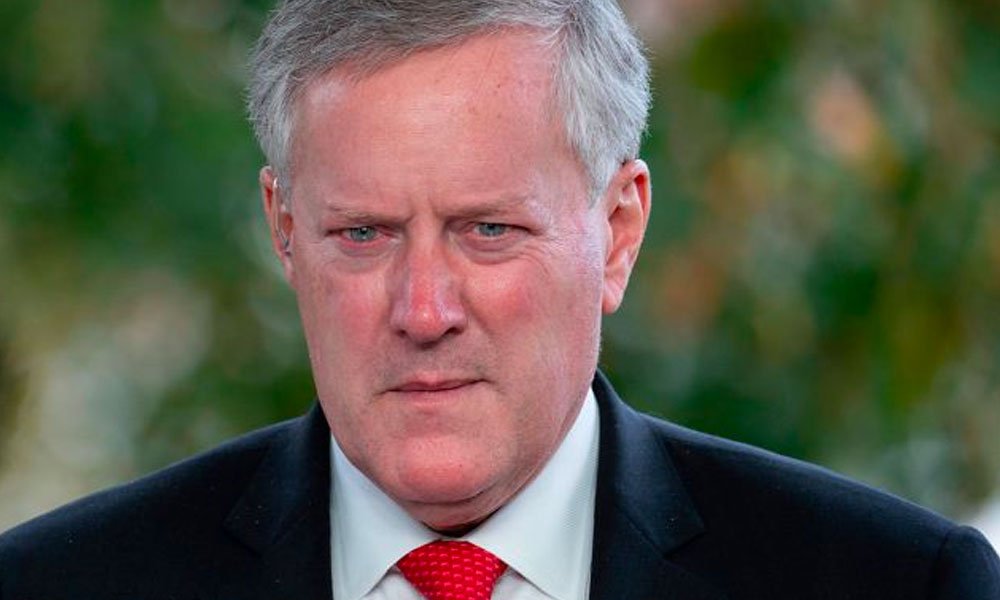 Former White House chief of staff Mark Meadows along with the other individuals facing charges in the Fulton County, Georgia election interference case, have entered pleas of not guilty and have chosen to waive their arraignments, according to court filings.
Originally, arraignment hearings were scheduled for Wednesday in Atlanta. However, under Georgia law, criminal defendants have the option to forgo their in-person appearances and formally submit a not guilty plea through court paperwork.
Mark Meadows faces charges related to two state crimes: violation of Georgia's anti-racketeering RICO law and solicitation of a public official to violate their oath. These charges stem from a well-known January 2021 phone call in which Meadows, alongside former President Donald Trump, pressured Georgia Secretary of State Brad Raffensperger to "find" enough votes to alter the election results in favor of Trump.
Meadows is currently attempting to transfer his case from state court to federal court, where he may seek dismissal of the indictment by invoking immunity protections typically afforded to federal workers in litigation.
During a high-stakes hearing in August, Meadows provided over three hours of sworn testimony, asserting that the alleged actions described in the Georgia indictment were linked to his official government duties as Trump's chief of staff. As of now, the federal judge responsible for deciding whether to move the case has not issued a ruling.
Other prominent Trump allies, including attorney John Eastman, Georgia state Sen. Shawn Still, former Coffee County GOP Chair Cathy Latham, and former Georgia GOP Chair David Shafer, have also entered pleas of not guilty and waived their formal arraignments through court filings on Tuesday.
John Eastman faces indictment on nine counts, including a racketeering charge. He devised and promoted a six-step plan for then-Vice President Mike Pence to overturn Joe Biden's electoral victory while overseeing the certification of the Electoral College on January 6, 2021. Eastman also urged Georgia state lawmakers to appoint fake GOP electors to replace the legitimate slate of Democratic electors.