Man Confesses To Killing 'Panama Papers' Journalist Who Linked Ivanka Trump To Russian Money Launderers, Will Reveal Who Hired Him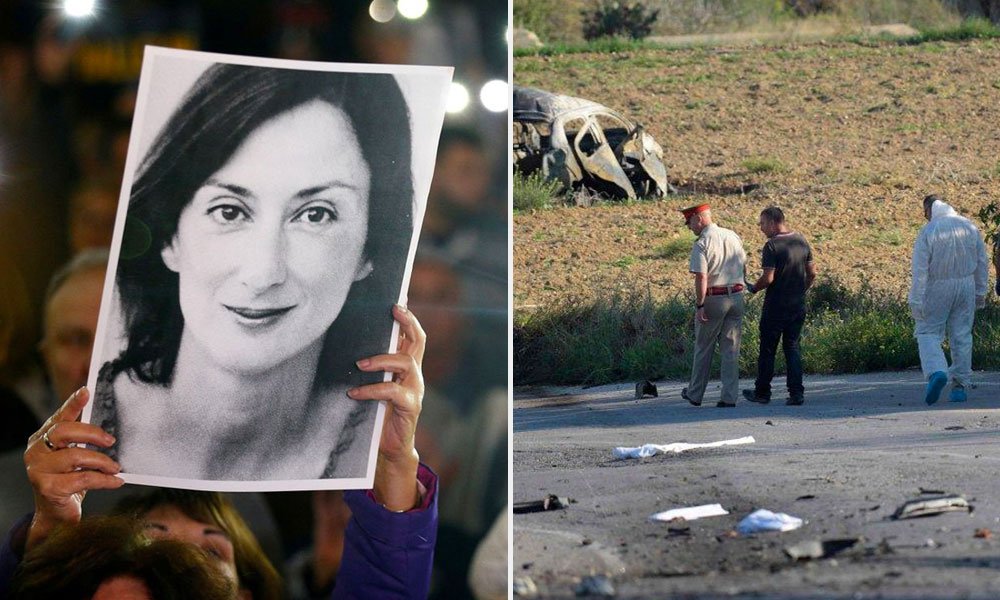 Investigative journalist Daphne Caruana Galizia was assassinated in her native Malta in 2017 after exposing a massive web of corruption through the "Panama Papers," including a revelation that Ivanka Trump helped her father's Panama hotel venture with the help of an alleged international fraudster with ties to Russian money launderers.
The slain investigative journalist worked for the International Consortium of Investigative Journalists behind the Panama Papers, a trove of records from a law firm that she used in her work.
Police investigators and forensic experts said the assassins used a fatal text message sent from a boat out at sea, according to Malta Today.
Now, Reuters is reporting that George Degiorgio, the man accused of detonating the car bomb that killed the prominent Maltese journalist, has confessed to the crime and says he will soon implicate others in plotting to assassinate Caruana Galizia.
From Reuters:
Speaking from jail in his first comment on the case, George Degiorgio said if he had known more about Daphne Caruana Galizia – the journalist he and two others are accused of killing in 2017 – then he would have asked for more money to carry out the hit.
"If I knew, I would have gone for 10 million. Not 150,000," he said, referring to the sum in euros that he said he was paid for killing the journalist.
"For me, it was just business. Yeah. Business as usual!" he told a Reuters reporter. He later added, "Of course I feel sorry."
The interview with Degiorgio was conducted during research for a podcast into the Caruana Galizia case, entitled "Who Killed Daphne?"
The car-bomb assassination of the investigative journalist caused shock across Europe. Malta investigators, aided by the FBI, said the explosive Semtex was used in the bomb suggesting that the explosives could not have originated in Malta and must have been brought in from somewhere else.
Degiorgio told Reuters he would plead guilty ahead of any jury trial.
"I'm going to speak to the magistrate," he said before indicating that he would provide testimony to implicate others in the murder of the journalist.
His motive, he said, was to seek a sentence reduction for himself and Alfred and to ensure that "we're not going down alone!"