MAGA Rioter Who Was Banned From Having Firearms Thrown Back In Jail For Shooting a Mountain Lion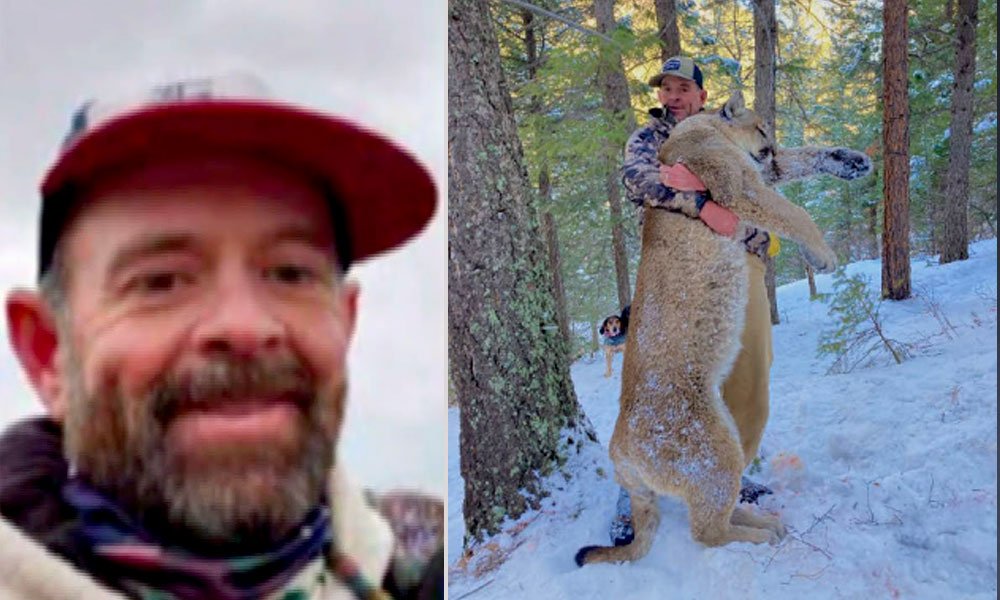 Accused Trump rioter Patrick Montgomery was arrested after he shot and killed a mountain lion while he was prohibited from possessing firearms after he was released from jail.
According to The Washington Post, Montgomery was allowed to return home to Colorado after he allegedly stormed the U.S. Capitol on Jan. 6 and kicked a police officer, but federal prosecutors have filed a motion to revoke his release after he posed for a photo with the 170-pound mountain lion he killed.
"Given that Montgomery has repeatedly and flagrantly violated both state and federal law while on pretrial release in this case — including by possessing and using a firearm — the Government respectfully requests that the Court revoke his release pending trial," prosecutors said in the motion.
The 48-year-old MAGA insurrectionist was identified by Facebook friends who saw photos he posted of himself inside the Capitol during the Jan. 6 insurrection, and one notified him that he had been reported to the FBI.
"I'm not a scared cat or running from anything," Montgomery responded, according to court documents. "I didn't storm the castle violently. My group was let in peacefully by the police we were talking to with respect."
However, prosecutors said Montgomery tried to grab a police officer's baton, wrestled him to the ground and kicked him in the chest before presenting both of his middle fingers at the officer.
Montgomery was arrested Jan. 17 on 10 counts, but state authorities began investigating him a short time later for the illegal killing of a bobcat.
The Littleton resident then killed the mountain lion on March 31 and posed for a photo with its body, but federal prosecutors said he was not supposed to have a gun at that time due to a court order and a previous conviction in 1996 for armed robbery in New Mexico.
He told state wildlife authorities that he committed the robberies while "doing stupid stuff" in college and was "knocking stores over to get travel money," according to court records.
A court appearance was scheduled for Monday, according to The Post.